Zeus – An all-electric super sports car with attractive aesthetics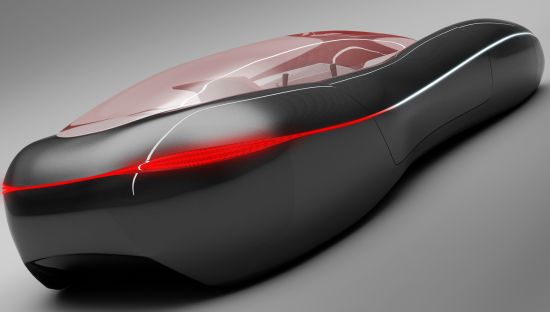 Eco Factor: Concept zero-emission sports car powered by electricity.
Portugal-based industrial designer Joao Miguel Dias believes that the electric cars of today lack attractive aesthetics, which if corrected could ease global adoption of green vehicles. The designer has come up with a concept vehicle dubbed the Zeus, which packs a sustainable engine inside an attractive body.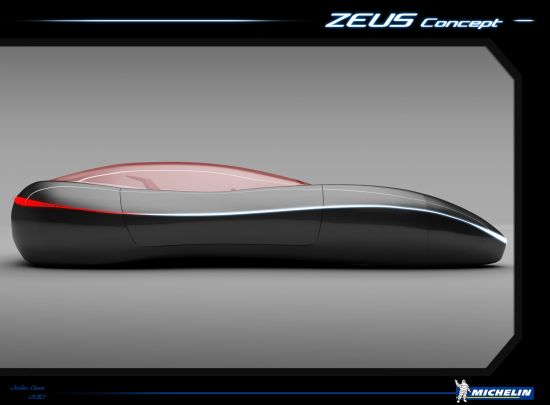 Despite its super sports vehicle credentials, accessibility was not forgotten. To access the interiors, the doors open up giving the driver three ways to enter. The glass is to be made in one piece, which opens 35 degrees, while the doors can open up to 50 degrees.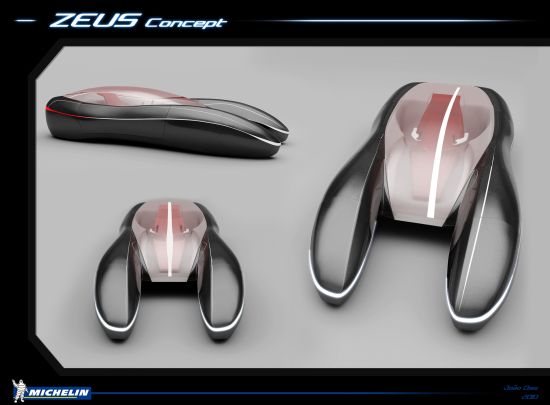 The single-seater vehicle is controlled by two joysticks built into the armrests. These joysticks control the car's acceleration, braking and steering. A set of touchscreen displays provide all the information related to the vehicle's performance, speed and battery charge available.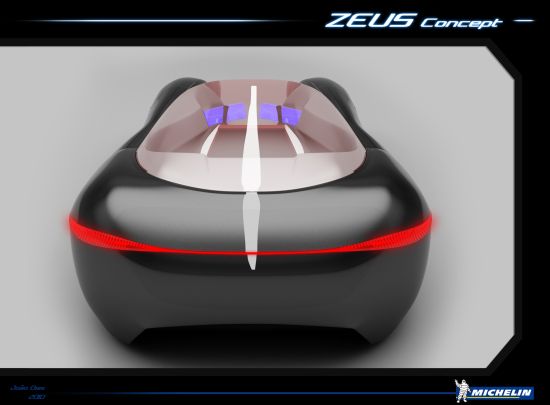 To improve driving, the car's wheels have two settings: an "Urban" mode where the tires are thinner to improve steering and a "Highway" mode where the tires get wider to improve traction and stability at high speeds. The vehicle is covered with a carbon nanomaterial that stores a large amount of renewable energy in ultracapacitor cells. To further improve the vehicle's eco-consciousness, all the materials used in the Zeus can be recycled.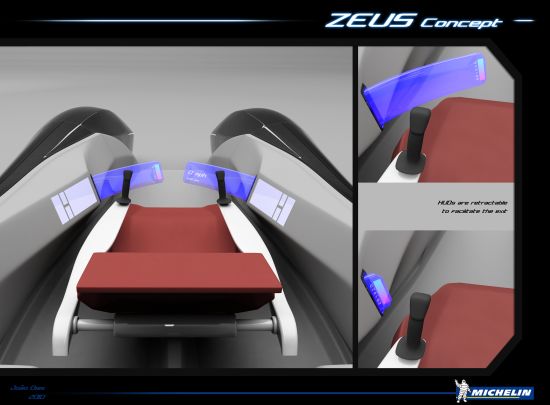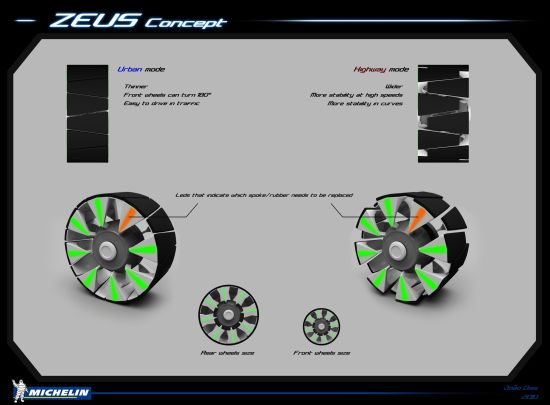 Via: Michelin Challenge Design