X-Frame all-electric car folds up vertically for storage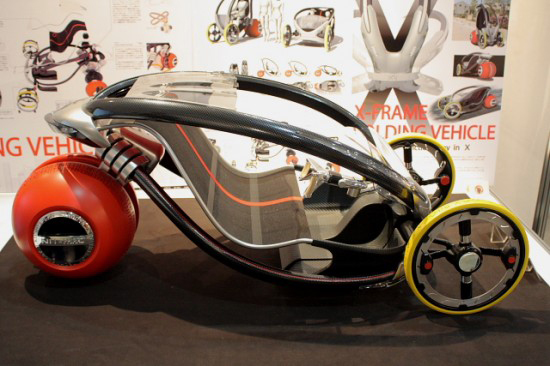 Eco Factor: Prototype vehicle powered by an electric motor.
Till date we've only seen bikes and e-bikes that can be folded to easy carriage. Researchers at the Nagoya Institute of Technology in Japan have developed an all-electric vehicle that too like its two-wheeled siblings can be folded vertically for storage. Christened the X-Frame, the zero-emission vehicle can also change its shape while on the move.
For better aerodynamic properties, the vehicle lowers itself when traveling at a high speed. The process just reverses when the driver plans to have a slow commute. The X-Frame is powered by a replaceable electric battery that is housed in the vehicle's rear wheel, offering an eco-conscious city transport vehicle with a minimum parking footprint.
Via: Dvice