World's biggest offshore wind turbine on its route to installation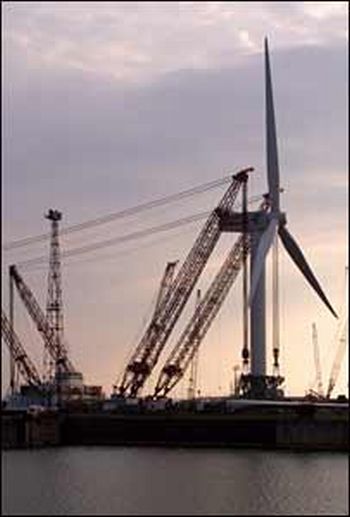 The first of two of the world's biggest offshore wind turbines will be placed 12 miles offshore and will be tested in depths of about 45m, after the second turbine is installed. The hubs will rise to 88m above sea level, with the blades 63m long.
The turbine has left a former Highlands oil fabrication yard, for the Beatrice Field in the Moray Firth. The deepwater turbines will be tested by a oil firm Talisman and Scottish and Southern Energy-led Scottish-based consortium.
The £35m pilot project once successful will be followed by building of a full 200-turbine wind farm.