Wonderful tree house by Lukasz Kos – Heaven is here!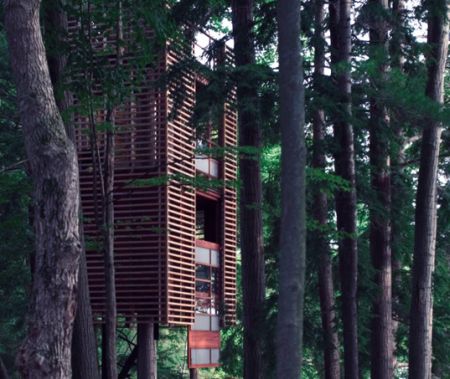 Heaven is here! Dont you agree with me?
Lukasz Kos is the man behind this wonderful and Peaceful Green House constructing idea. He is a cofounder of Testroom, that is a Toronto-based architecture and design firm. The view is too beautiful as it is in between big and tall fir trees on Lake Muskoka, Ontario.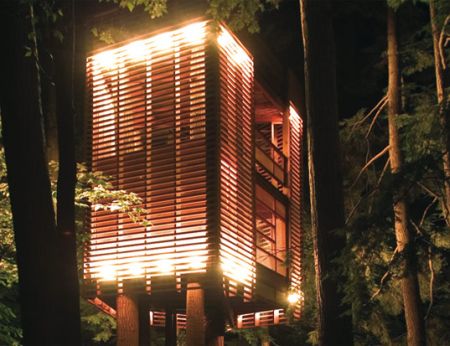 Let's have a look at the things related to its construction:
1) The tree house is constructed around the base of four existing trees.
2) The project is a an example to show how beautiful the trees, site, and nature is.
3) A swing is suspended from the four trees, that forms the structural foundation for this house.
4) It's a delicate balance between the slat wall enclosure and the trees.
The tall, tube-like structure helps us to go up into the house. This amazing house has three levels that are transparent and allow light to go out resulting in a bright and great view.
The other images in the Gallery show the other views of this Unique and heavenly Green House. Enjoy the view!

Via: Inhabitat