From Window to Table: An amazing coffee table made from an old window
From Window to Table is a stunning yet eco friendly creation by furniture designer Matthew Evans. What looks like a beautiful coffee table was once a window, which Evans spotted at a yard in Berkeley, CA. The designer saw a great potential in the ugly-looking window and used it to come up with the amazing From Window to Table.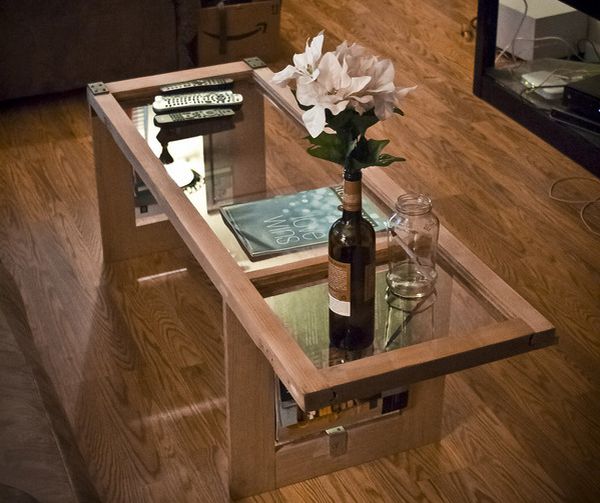 The paint from the window was removed by power sanding, which was followed by three layers of paint to complete the process of paint removal. He then applied epoxy to the painted surface that bubbled off the paint from the wood and made it easy for the designer to scrap it away. This made scrapping off the paint effortless and also made sure that the wood under the paint didn't get damaged while performing the task. Once the paint was stripped off, it revealed a wood texture that was pretty good to be used for making a table.
Evans concentrated on giving a lot of detailing around the window panes once the paint was completely removed. The table has been given an antique look by using salvaged steel angle brackets. Legs of the table were attached to the table top by using recycled hinges. The environmentally-friendly design also features a built-in magazine rack that further saves space and materials used. The table is compact and has been blessed with simple looks. The coffee table's compact nature makes it easy to transport from one place to the other.
From Window to Table will look great when placed in front of a sofa. The long and low coffee table is quite stylish and has given a new lease of sustainable life to a thrown away window.
Via: Behance