Wind Tunnel uses whooshing of subway trains to generate clean electricity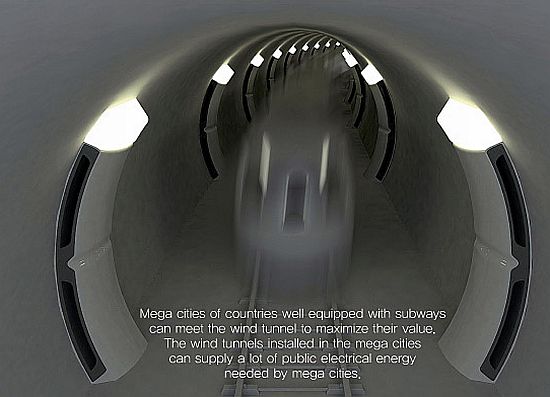 Eco Factor: Concept tunnel converts wind energy generated by subway trains into electricity.
In an effort to solve some traffic woes, metropolitan cities across the globe are setting up underground subway systems, which can reduce the number of cars on the roads. On the other hand, industrial designers are using the trend to devise conceptual systems that can do much more than allowing people to commute in underground tunnels.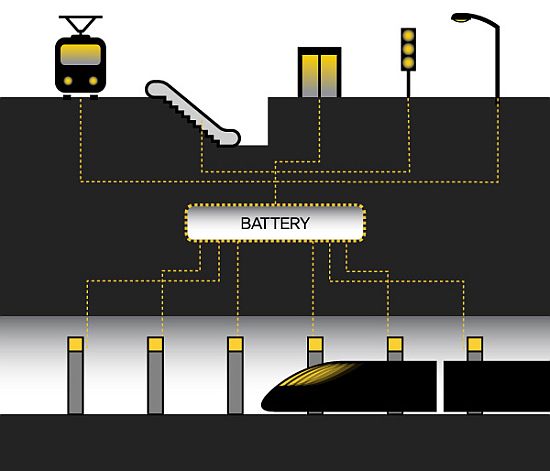 Korean designers Sinhyung Cho, Hong Sun Hye and Ryu Chan Hyeon have designed a concept underground tunnel for mega cities of the future that can produce clean energy using the wind energy generated by passing subway trains. Christened the Wind Tunnel, the system generates renewable electricity, which can be used to power several public facilities on the ground.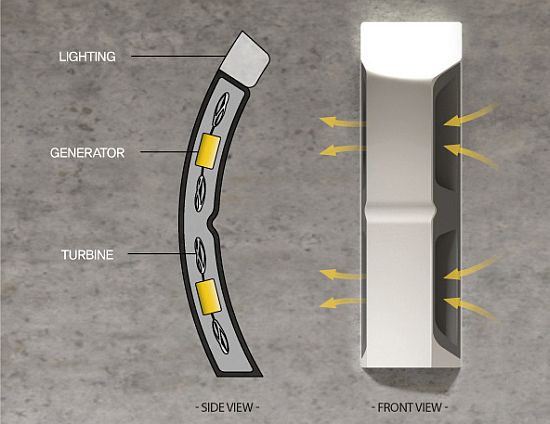 Via: Designboom