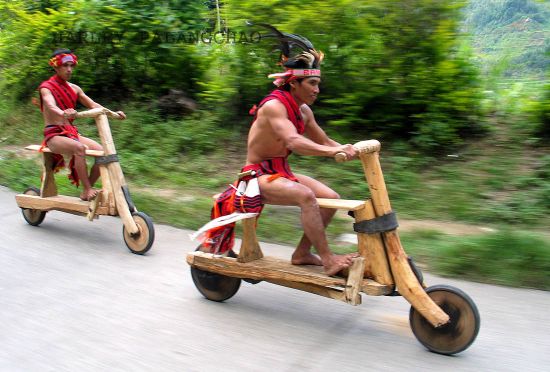 So if you are thinking that William Hannah and Joseph Barbera have not infiltrated our lives yet, then you could not be farther away from truth than anything else. In fact, their influence is so far reaching that now with the association of Harley-Davidson; they have made their way in to the lives of tribes that live away from the civilized world in the oblivion of the jungles of South East Asia. The natives of the Cordilleras of the northern highlands of the Philippines have brought out the Flintstones bike and made it a reality.

It is ironic how art imitates life, even if it is done unknowingly. Without a shadow of a doubt, Hannah-Barbera had designed and penciled down their famous Stone Age cartoon not having the slightest idea about these men and their ancient looking bikes. But it probably is a tribute to the imaginative juices and the creative genius of these men that, men who are away from the civilized world actually use a vehicle that is exactly the same way as conceived by them. The bikes are probably the ultimate green vehicles and I guess are used mostly down hill.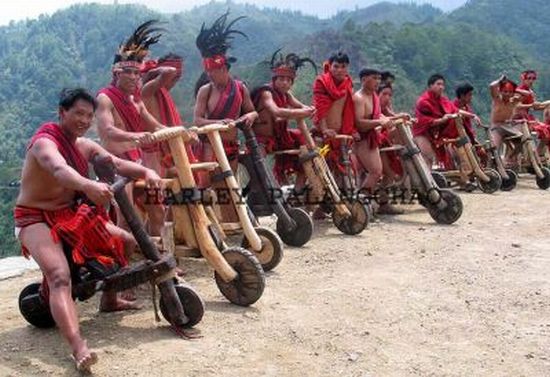 The bikes obviously are not much beyond what would be a very crude garage toy and even down hill racing in cities produces vehicles that look far more advanced. But then they are probably fueled and powered by the world's most eco-friendly fuel- Gravity and Feet. Now if you remember the lyrics of the good old song then they said "Let's ride with the family down the street… Through the courtesy of Fred's two feet". Now that really is classic Flintstone style and something that would fit in Bedrock perfectly.
Source: Bengodomon

Image