What's next in wind energy harvesting systems?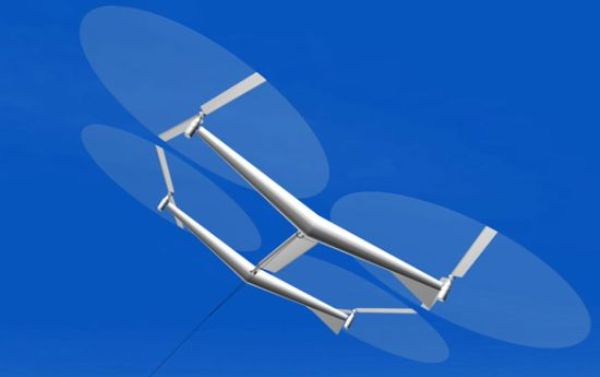 As we know it:
The vitality of our very existence in the near future is preeminently defined by our optimum usage of renewable sources of energy. Essential among them is the wind energy, an all important energy source in itself as clearly shown by the statistics that affirms production of 58,982MW of power in 2005 through wind energy which was less than 1 percent of global energy. However, by 2008, eight percent of Europe's electricity was derived from wind, and wind power generation in the United States has increased 13 fold from what it was in 2000. Globally 2 percent of electricity production now comes from wind-powered generators, with capacity increasing exponentially in recent years.
Need for a change:
Well, even clean energy producing wind turbines have their 'bad days'. They are comparatively costly and can easily get damaged by natural calamities, like severe storms or extreme lightning. Moreover, they are susceptible to causing noise pollution, striking almost 50-60 decibels on an average. The horizontal axis ones are criticized for not being 'bird friendly' and at last but not the least – some people find wind turbines downright ugly!
What's in the future?
Unconventional Turbine Designs:
1. Aerogenerator Wind Turbine: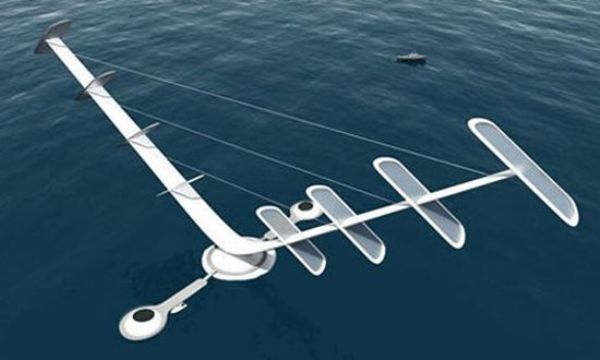 What's innovative?
Aerogenerator is made by the British firm Windpower. The gigantic V shaped structure of 144 meters is mounted offshore, and is capable of generating 9 megawatts of electricity – which is 3 times the conventional output. It can also generate power at more than 110mph wind speed.
The Impact:
The vertical axis of the Aerogenerator can make it possible to generate power from all directions, substantially cutting the expenses on building newer mechanism. Additionally it can also generate power in storms.
2. Helix Wind's Savonious Turbine: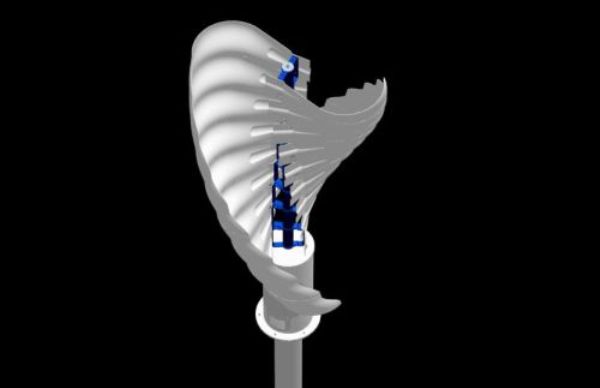 What's innovative?
Helix Wind, a company known for designing efficient wind turbines, have introduced 2kW medium wind system and 5kW System and these turbines are claimed to generate much less noise and are safer for birds and bats than any other existing wind turbine. The noise that the turbine dubbed Savonius makes is similar to the noise generated when wind passes through a tree or a house.
The Impact:
The highly reliable Low RPM Permanent magnet generator, exclusive in this design, helps the blades of the turbine to start spinning at 5 mph up to 50 mph. Also, the shapes of the blades are designed in such a way so that they are visible to birds and other creatures of flight.
3. AeroCam – a horizontal wind turbine: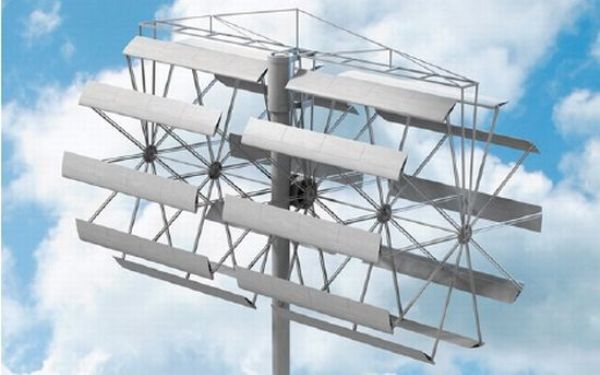 What's innovative?
AeroCam is a new wind turbine from Dallas based Broad Star Wind system. It is designed specifically for commercial purposes. The compact design with multiple horizontal blades can counter variant wind speeds.
The Impact:
AeroCam has the ability to automatically and intelligently adjust the pitch of the movement of the aerodynamic blades as the turbine rotates, thereby optimizing its performance, using the same principle of a bird changing the shape of its wing in flight.
4. Highway Mounted Wind Turbine: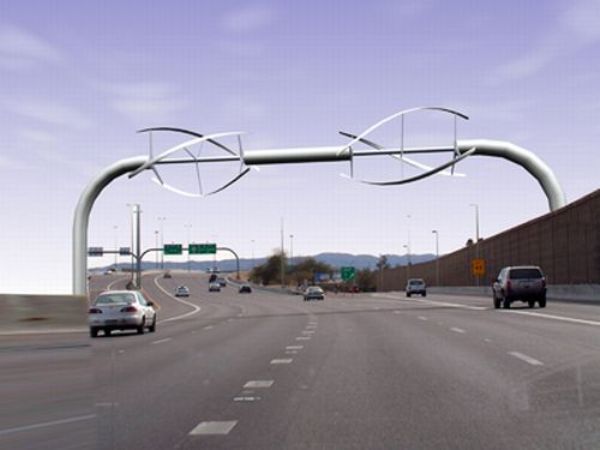 What's innovative?
An Arizona State architectural student has extraordinarily conceptualized the 'chromosome' axis shaped wind turbine. It is powered by the movement of the wind caused by the passing vehicles rushing at the average speed of 70 mph. Each single wind turbine is expected to produce 9.6 Kwh of energy, annually even if the median wind speeds is kept at a minimum of 10 mph. This energy is sufficient to light up a 700 sq ft apartment.
The Impact:
Additional renewable energy production can be achieved by this unique concept, that too indirectly from the energy devouring vehicles themselves!
5. Hexicon floating wind platform: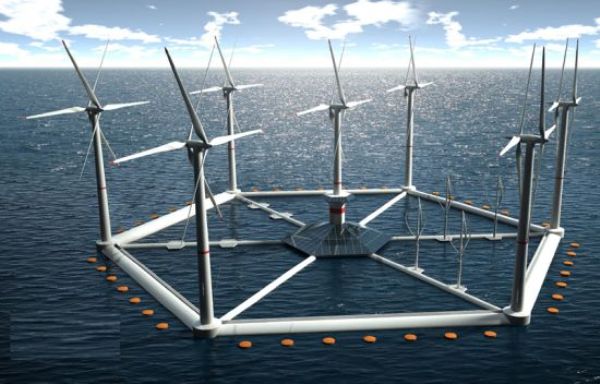 What's innovative?
The Hexicon company has eminently come up with a floating platform that can accommodate six or seven large turbines to generate up to 40MW of renewable power. The structure will feature a control-center platform, used for regulating the turbines. The system, according to the company, can generate electricity at the same cost per MW as conventional offshore wind farms that are being built at 20-30m depth in the North Sea.
The Impact:
The platform can be built onshore and then modulated on site. In a unique move, if more energy is needed from the platform, it can also accommodate wave-power installations.
6. GEDAYC Revolution wind turbine :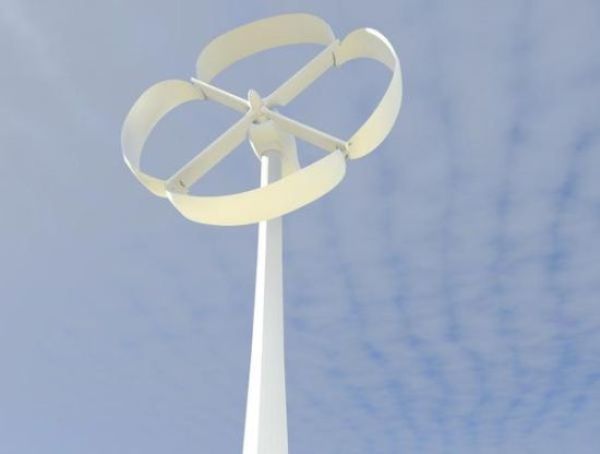 What's innovative?
Spanish industrial designer David Sarria Jiménez contrived a state-of-the-art petal shaped wind turbine design that is expected to be five times cheaper, faster, and easier to install than traditional turbines. These much smaller turbines, dubbed as GEDAYC Revolution, can make use of weak to very strong winds to generate renewable wind energy.
The Impact:
This highly efficient wind turbine could rotate its wings at 6m/s wind speed with significant ease and is capable of generating 50% more power than the traditional propeller-based models.
7. Wind Lens Turbines: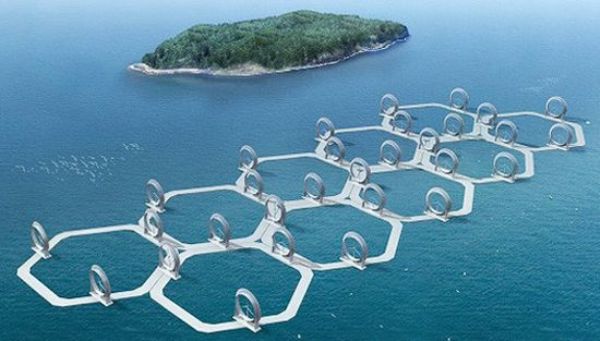 What's innovative?
Developed by Kyushu University Professor Yuji Ohya, the Wind Lens debuted at the Yokohama Renewable Energy International Exhibition 2010. The system features a honeycomb-like structure that triples the amount of wind energy that can be produced by offshore turbines! The wind lenses can intensify the magnitude of the wind speed.
The Impact:
Each lens, measuring about 112m in diameter, will be able to provide enough energy for an average household. And again, the artistic conception may win over many critics, cynical of wind turbine's ugliness.
Airborne Wind Turbines:
1. NASA researchers conceptualizes airborne wind turbines for renewable energy: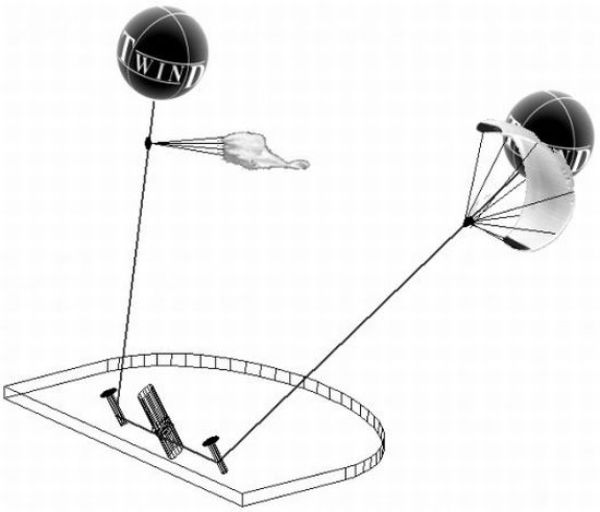 What's innovative?
In NASA's reverie, wind turbines would not take up earth's spaces, but rather 'float' in the free space above earth – spinning with greater speed in higher altitude, and sending back the resultant clean energy through nanotube tether cables.
The Impact:
NASA aerospace engineer Mark Moore believes that the idea has great potential as wind speed is more consistent and its velocity much higher at higher altitudes. At an altitude of 2000 feet, one can get between eight and 27 times the power production.
2. Makani Airborne Wind Turbine Prototype Test-Flight: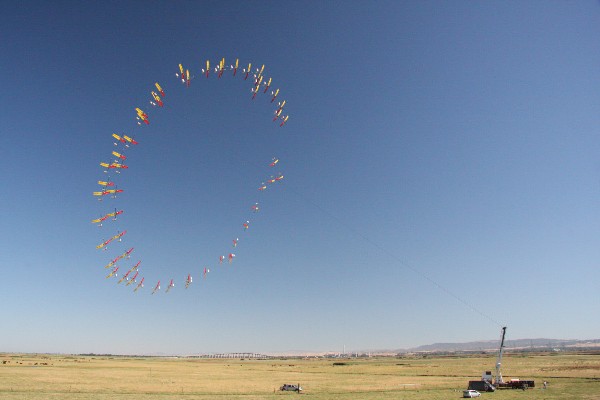 What's innovative?
The company Makani Power has designed an agile airborne turbine with wings. It carries three propellers that can self-launch when winds have proper speeds (7.8 mph), and doesn't carry fuel or batteries. The launch is done vertically, by using the propellers. When the contraption reaches at a height of 200m, the propellers change their position from vertical to horizontal and the wing begins to hover like an aircraft. These propellers now acting as turbine blades, rotate and generate energy, propagating it to the base through its cables.
The Impact:
According to the company, the price of the energy it generates can even compete with the price of coal, also being 40 percent cheaper than the power produced by ordinary wind turbines.
3. Magenn Air Rotor System (MARS):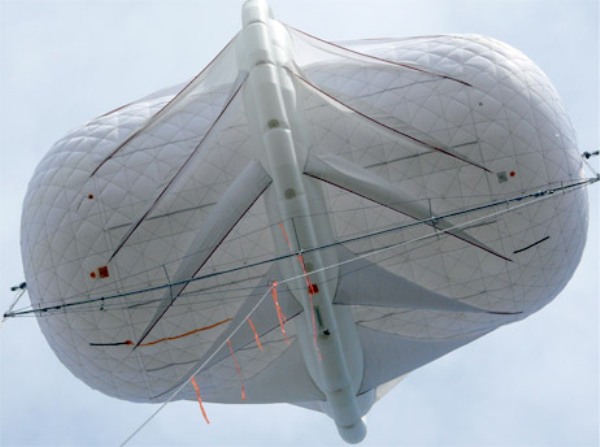 What's innovative?
MARS is a lighter than air turbine that uses Helium which allows it to move higher than traditional ones. The turbines spinning about horizontal axis, generate energy that is transferred to the ground by making use of about 300m long tether cables.
The Impact:
The Magenn Air Rotor System is less expensive per unit of actual electrical energy output than other wind powered systems. Additionally, wind farms involving MARS can be placed closer to demand centers, which could reduce transmission line costs and transmission losses.
4. Kite Wind Turbine: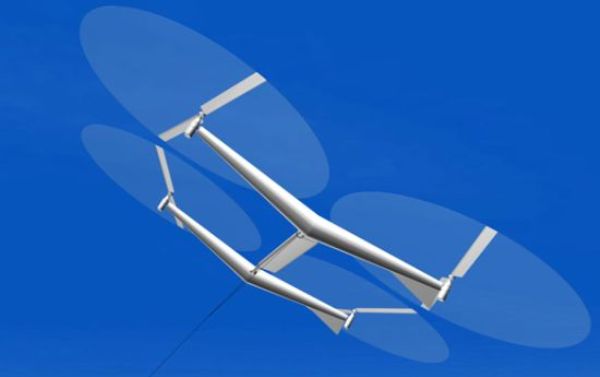 What's innovative?
These helicopter-styled wind turbines feature giant rotating blades that initially propagate it up to the best possible height for generation of wind energy. Then, they work as huge floating turbines and shift to energy production mode.
The Impact:
Taking zero space upon our precious landmass, the Kite Wind Turbine will be able to generate clean energy efficiently and rather speedily – corresponding to the greater wind velocities of higher altitudes.
5. The Sky Serpent: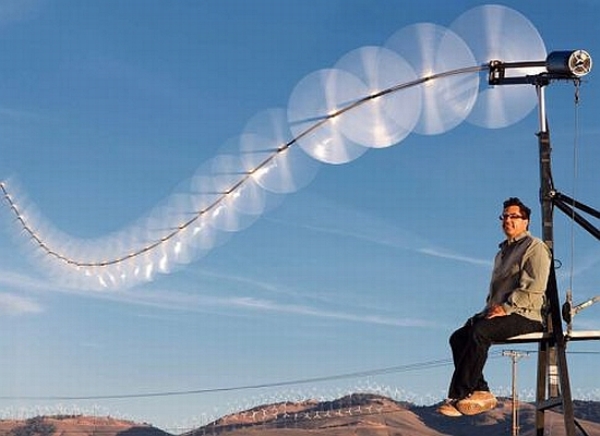 What's innovative?
Designer Doug Selsam's Sky Serpent uses a system of small rotors to catch more wind for less cost. Optimal angles for the shaft has been worked out so as to make sure each rotor catches its own fresh flow of wind and not just the gush from the one next to it, as previous multi-rotor turbines have shown.
The Impact:
This design can be feasible and very cheap to install. As a matter of fact, it only uses one-tenth of the traditionally used blade material, but delivers the same wattage of power.
Micro Wind Turbines :
1. Motorwave Mirco Wind Turbines: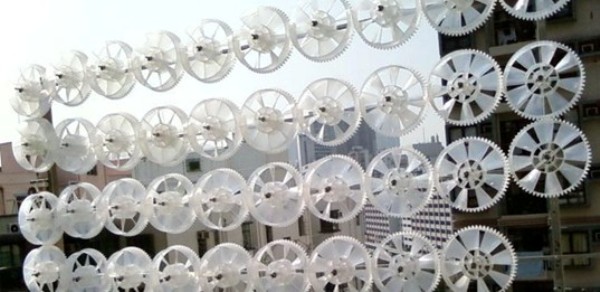 What's innovative?
Researchers at Hong Kong University and Lucien Gambarota of Motorwave Ltd. have uniquely developed Motorwind, a micro-wind turbine technology small enough for private use in both rural and urban contexts. Unlike large-scale wind turbines, Motorwave's micro-wind turbines are light, compact (25 cm rotor diameter), and can generate power with wind speeds as low as 2 meters/second.
The Impact :
The gear-like turbines can be linked to fit just about anyplace and a row of eight turbines costs just $150. According to tests, turbines arranged within a surface area of one square meter and a wind speed of 5 m/sec generate 131 kWh/yr.
2. NanoVent Skin (NVS) Wind Turbine: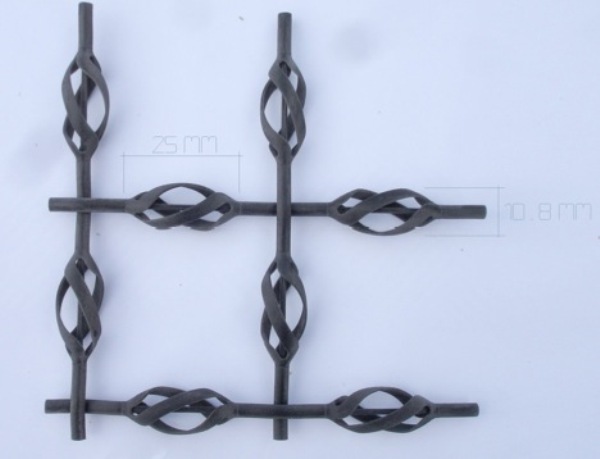 What's innovative?
Product Designer Agustin Otegui conceived of an organic lattice covering a building. This lattice would be composed of micro vertical axis turbines. Otegui estimates the turbine blades to be about 25-mm long with a 10-mm dia. He says rough calculations for each turbine show 0.2W and a power density of 90 W/m2.
The Impact:
This concept truly epitomizes "total green technology". Along with micro turbines, solar power would be harvested through an organic photovoltaic skin.
3. Folding Wind Turbine: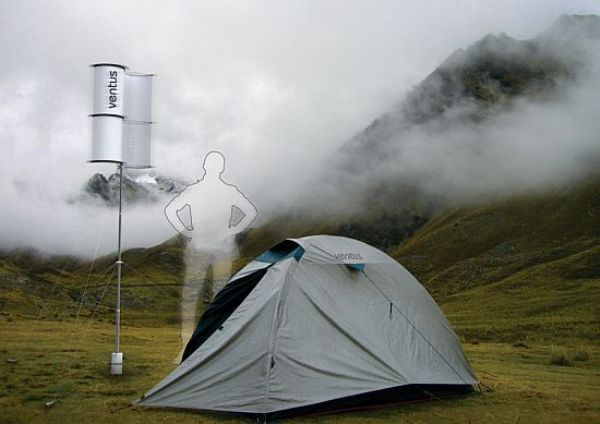 What's innovative?
The Ventus, thought of by designer Sergej Kuckir, is a portable and folding wind power station that can be carried along during trekking or a scientific expedition in the wilds. The entire contraption features a vertical axis wind turbine, turbine mast and batteries, all of which can be folded and packed in a tube of just 10cm in diameter.
The Impact:
Practical usage of wind energy, rather than solar energy atop mountains. The designer also estimates this 4kg system can be used to generate up to 400W of renewable electric power, which is stored in onboard batteries for later use.
4. Wind Cubes concept: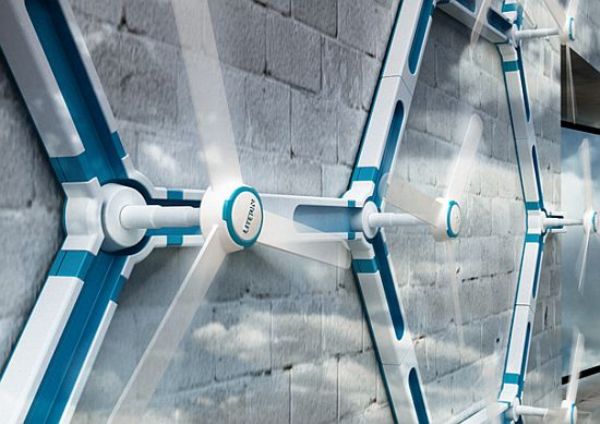 What's innovative?
Industrial designers Liao-Hsun Chen and Wen-Chih Chang have come up with the concept of Wind Cubes. The designers estimate that each Wind Cube will be able to generate 21.6KWh of electricity and 15 such systems working together could produce enough energy for a family of four.
The Impact:
The Wind Cubes can be easily fixated to the outer wall of our dwellings with three screws and clicking a single switch activates the whole system. Multiple Cubes can also be connected to generate more power and strengthen the entire installation.
5. Vibro-Wind Setup: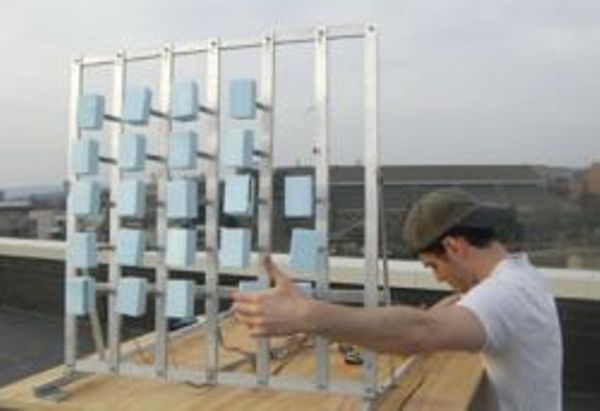 What's innovative?
Researchers at Vibro-Wind Research Group have developed this low-cost method of generating clean electricity. Similar in conception like solar panels, they can be attached to roofs and exterior walls.
The Impact:
This Vibro-Wind setup generates electricity from vibration caused by wind rather than wind itself, which increases the efficiency of the whole setup, that too at a substantially lesser cost.
6. Philippe Starck's Wind Turbine: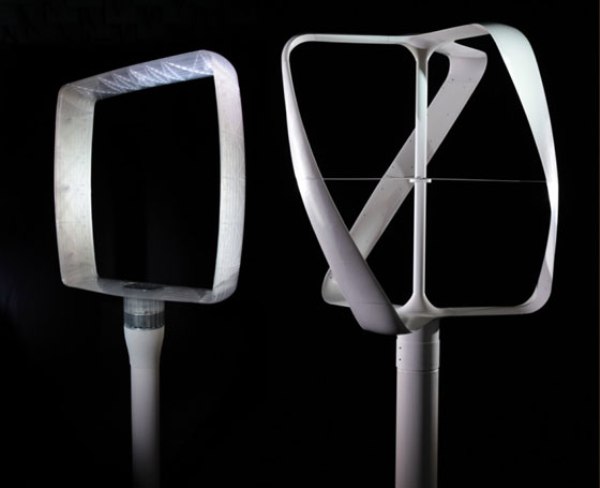 What's innovative?
French designer Philippe Starck has designed two micro wind turbine models with different power outputs. The 400 W WT had a quadrangular form, twin blades and a power output of 400W. And the second RevolutionAir model – produced in collaboration with Italian company PRAMAC, is helicoidal in shape, has triple blades and can generate a power of 1KW.
The Impact:
Whereas most turbines have huge blades that require an acre or two and emit tremendous noise, these operate quite independent of wind direction, rather exploiting turbulent air flows. Moreover, they are extremely quiet.
Others:
Windbelt: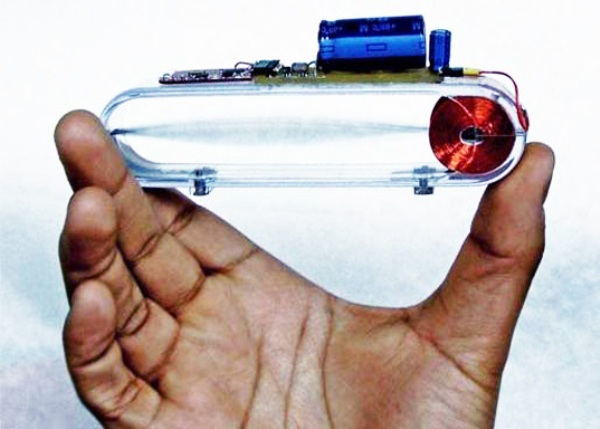 What's innovative?
Shawn Frayne's Windbelt was one of Popular Mechanics' Breakthrough Awards winners. Founding the Humdinger Wind Energy LLC, he has developed variant models of Windbelt. At its smallest scale, the micro-Windbelt is roughly 5 inches long and 1 inch tall and can generate power for sensors or small electronics. A larger Windbelt in a 1-meter long frame, called the Windcell, can provide 3 to 5 watts of power, enough for an LED light or other comparatively low-power appliances. Windcells can also be assembled into panels. A 1 meter square Windcell panel is expected to produce up to 100 watts, and have a panel cost of around $1 per watt.
The Impact:
These can be installed at a much lower cost than solar panels. Furthermore in context of urban areas, variable small intensity winds (6m/sec) can be utilized by these exceptional devices.