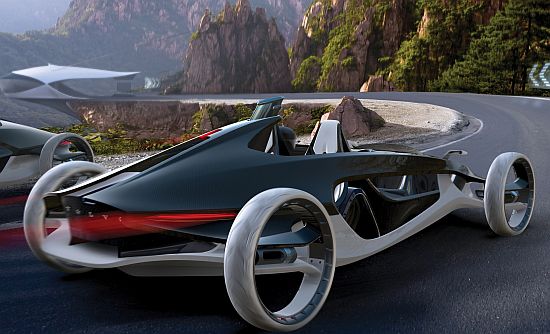 Eco Factor: Zero-emission concept vehicle powered by compressed air.
Volvo has entered the 2010 LA Auto Show Design Challenge competition with the Air Motion, a zero-emission concept vehicle that is powered by compressed air. The Air Motion weighs less than 1000lbs, which is lighter that a Formula 1 racing car. Volvo has imagined the adrenaline rush of carving through the canyons with four people onboard and without using a single drop of gasoline.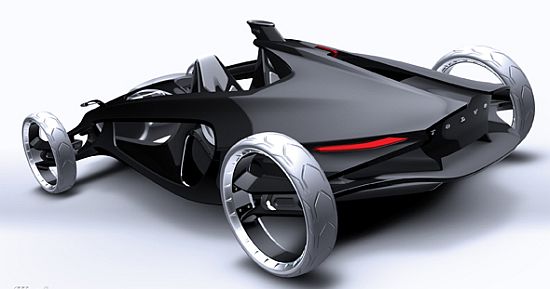 The bodywork is intended to the fabricated from lightweight carbon fiber and features a clam shell design. The wheels are as unusual as the vehicle itself, they have no hubs, no brake discs and the entire transmission is hidden neatly inside the rim. To compress the air needed for the centrally mounted air tank, air replenishment sites are used. Powered by air turbines floating 1,000 ft. in the air, they harness the power of the wind and convert it to electricity to provide the compression.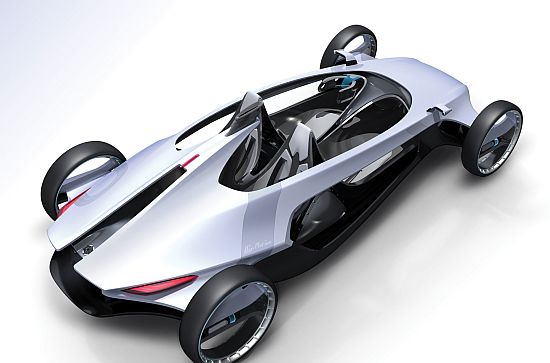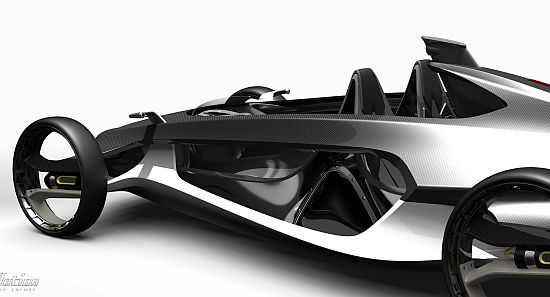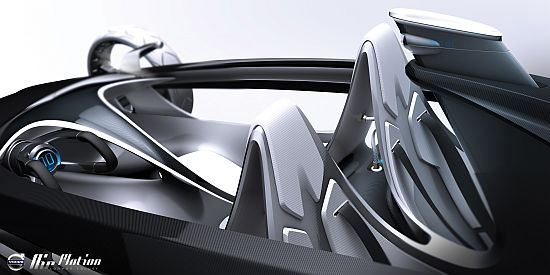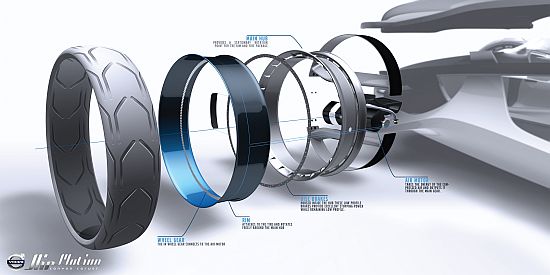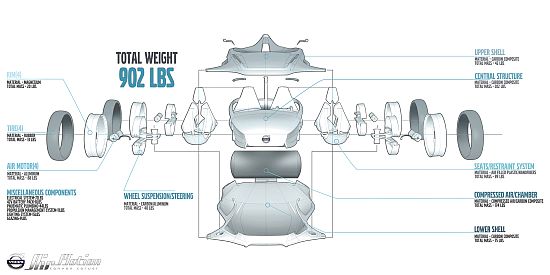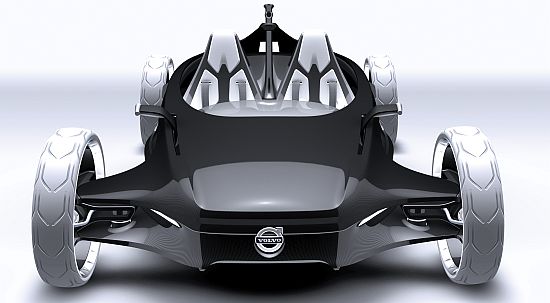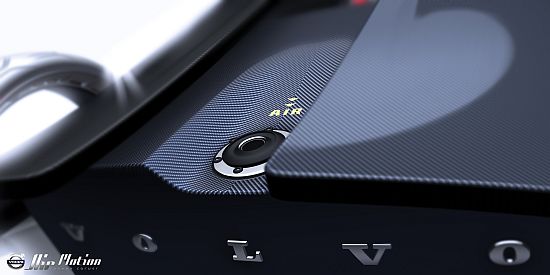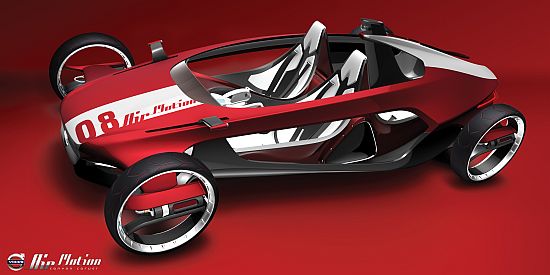 Via: LA Auto Show