Venturi debuts Volage electric sports car at NAIAS 2010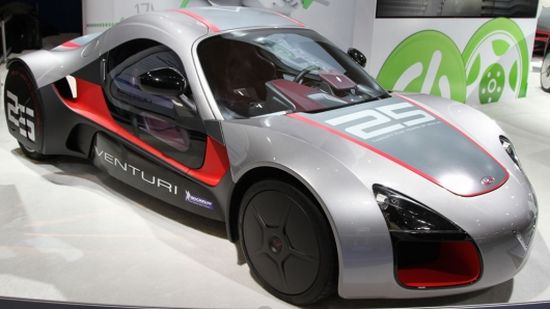 Eco Factor: Concept car powered by electric motors.
Venturi is the company responsible for the world's first production electric sports car, the Fetish, and has now come up with yet another concept vehicle the Volage, which was showcased at the NAIAS 2010. The zero-emission sports car is powered by electric batteries.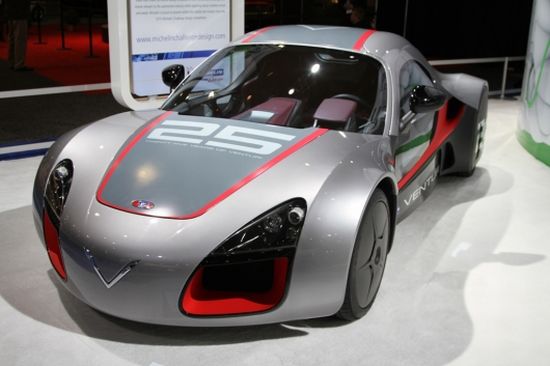 The vehicle features eight in-wheel motors as each wheel contains two electric motors out of which one is used for propulsion and the other takes care of the suspension. The innovative design gives the vehicle a lower center of gravity to better maneuverability and overall performance.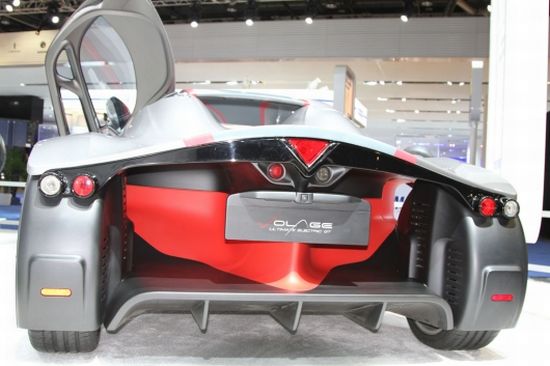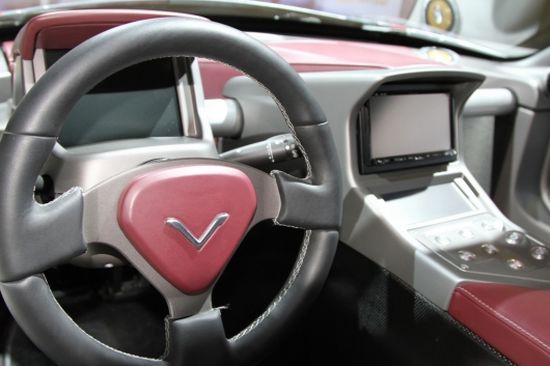 Via: Gizmag