Veer° TOWERS aim to be the first truly transparent building in Las Vegas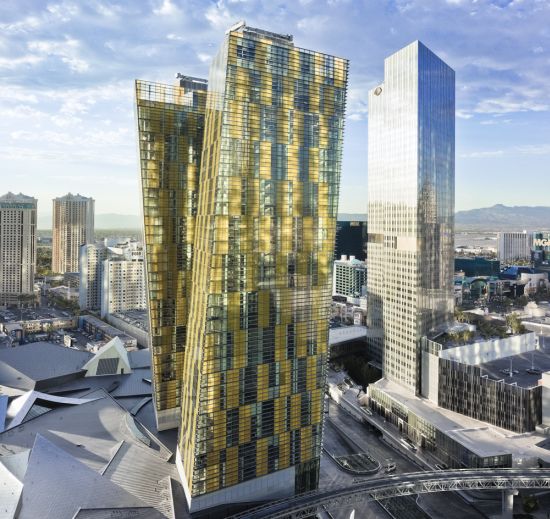 Eco Factor: Sustainable towers aim to achieve LEED Gold Certification.
In a bid to redefine the skyline of Las Vegas, Murphy/Jahn Architects have designed a new sustainable residential development christened the Veer° TOWERS. The development features two towers that are inclined at dramatic opposing angles. Defined by simplicity and dynamism, each of the towers will have 37 floors and include about 400 residences.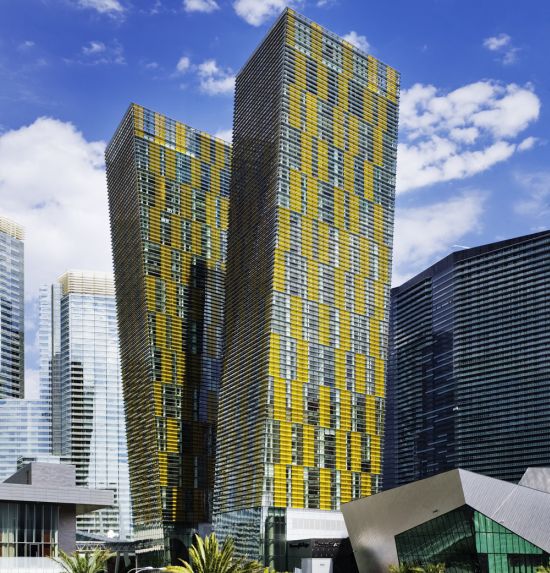 The slender towers will be clad in clear, non-reflective glass that will make the development the first truly transparent building in Las Vegas. The transparent façade will create a visual dialogue between the desert and the residents. The glass panels will also cut glare and provide ample natural daylight that will help reduce energy demands. Horizontal louvers on the east, south and west facades will create a repetitive texture to the façade that will provide shade from the desert sun. The energy-saving design by the architects will help achieve LEED Gold Certification by the USGBC.