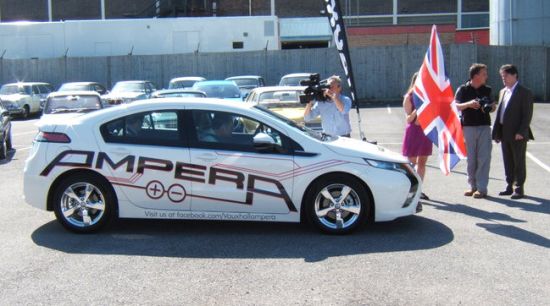 Eco Factor: Zero-emission vehicle to attempt longest electric drive.
Vauxhall Motors is hoping to make it into the record books by attempting to complete the largest single journey by an electric vehicle on British roads. The vehicle will be driven in relay by a team of drivers from the company's home in Luton to its passenger car plant in Ellesmere Port in Cheshire.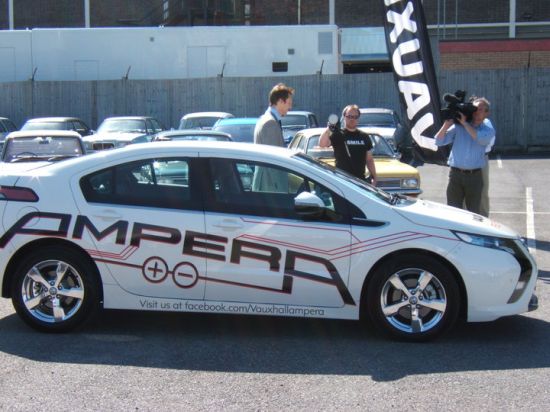 The 170 mile journey will be made possible by the car's small E-85 fueled engine generator, which will extend the car's electric driving range from a mere 40 miles to 350 miles. With this range, the Ampera E-REV will be using under half of its available power during the journey. The Vauxhall Ampera goes on sale in the UK in early 2012.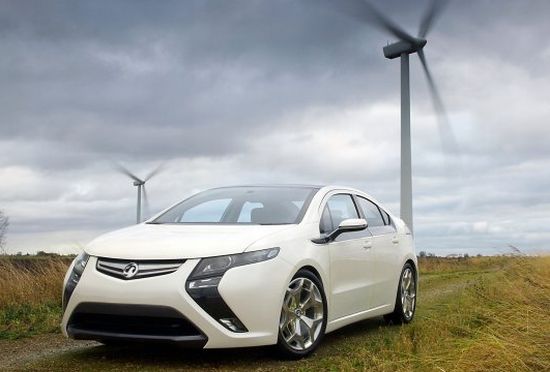 Via: BBC