Utopix: A dream house built on barren land
Art has no confines and many artists across the world have proved this by coming up with new artistic innovations every day. Recently a French family has made their dream come true by turning a barren land into outsider art. Their home dubbed as 'Utopix' looks just as a paradise or a home that is usually found only in the fables. The beauty of the house lies not just in the way it is constructed, but the hard work and determination that is put in by Jo and Dominique Pillet.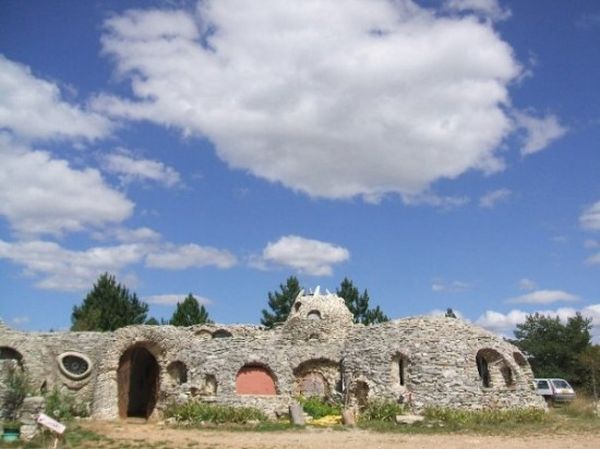 The Pillets purchased this plot of land soon after their marriage with a motive of building a beautiful heaven for themselves. They wanted to design something that would be purposeful as well as welcoming for all the visitors. Being artists themselves, they fulfilled their long cherished dream and managed to complete their task, on which they started to work long time back. They built an attractive home on a land that was considered to be barren, even though it had been a long journey with several hurdles.
Utopix, is located on a plot that is a thinly populated plateau of limestone. Jo Pillet made use of the plentiful limestone available in the region, designing structures in the form of igloos. These structures were then armored with concrete and wood to make them all the more durable and finally roofed with stones. The building finally began to take some kind of shape after a long period of time. He has also created other things out of limestone such as a car, a dinosaur and a mini golf link.
Utopix is a popular place today. Many local newspapers often write stories about this home. Several families with their kids come to see this beautiful house frequently and admire the hard work put in by the artist to build it.
Via: Odditycentral