US's largest rooftop solar panel project to generate 5 million kwh annually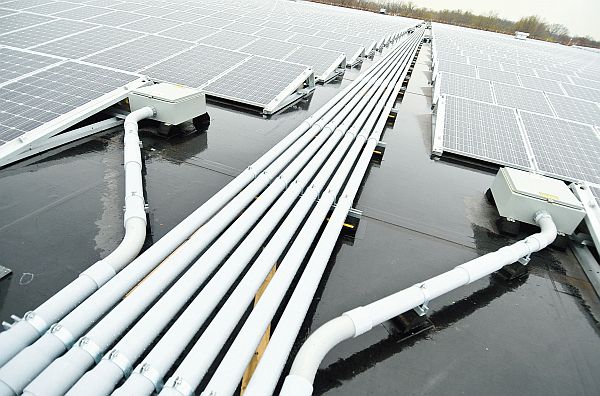 New Jersey-based industrial and commercial real estate company Avidan Management has revealed a solar panel roof mounted system in Edison, which is being stated as the largest of its kind in the US. Officials from Avidan Management were joined by federal, state and local authorities in welcoming the newly completed 4.26-megawatt solar panel system established on the roof of the company's distribution facility situated on 145 Talmadge Road in Edison.

The roof of the Avidan distribution unit spreads over a total area of 656,255 square feet (60, 968 square meters). The last few months saw the installation of 17,745 solar panels on this roof.
The project is slated to generate a total of 5 million kWh of electricity annually. The energy generated by these panels will serve about 50% of the needs of the multiple tenants housed in this building. The facility is also used as an office space and a storage for dry goods and frozen food products. The electricity generated by the solar panel system will be sold to the tenants of the 145 Talmadge Road at a substantially reduced rate under the Power Purchase Agreement arrangement.
An approximate of 3,750 tons of carbon emissions will be reduced per year with this system coming into effect. The functions of the system over its lifetime can be measured equaling the plantation of about 3.5 million trees.
The design and installation of this project was conducted by Solar Nation and Oregon-based SolarWorld manufactured the panels for this project. The installation was financed by the Investors Savings Bank. As part of the federal Recovery Act, Avidan is now eligible to apply for a grant that will pay back a part of the cost of the installation. Avidan Management also undertook a revamp of the facility's lighting system, which has been upgraded to energy-efficient standards.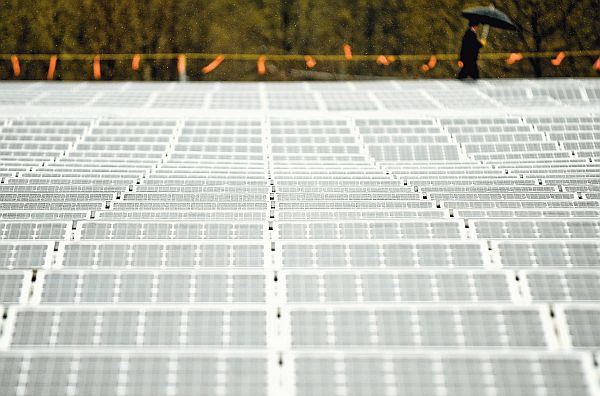 Via: Sentinel