User-friendly Cholesterol Monitor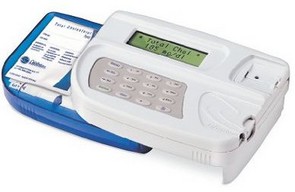 Now you can easily monitor your cholesterol at home. It's the new Home Cholesterol Monitor that shows results from a single drop of blood. It is a useful tool that deserves hanging around. A lancet included with the apparatus. It's an one time investment of $129.95, and the apparatus sis your that will provide you with endless testing of your cholesterol levels.
Average cholesterol across the last six test measurements taken is shown by units. The results can be downloaded to your PC as software and serial cable included. It is where you can create an entire database of cholesterol readings, and receive valuable information about your cardiovascular health.