Unique recycled vintage docking stations for iPods and iPhones
It's the age of iDevices with Apple Inc. rolling out iPods and iPhones by the bundle. The devices have made quite an impression on gadget lovers around the globe. The demand has spawned a whole host of secondary products designed to support the devices with docking stations being the most preferred. While a dock itself is nothing more than a place for you to set your iPod or iPhone safely down so you can charge, sync and connect your device to a home stereo system, they make for an elegant home base. Apple does provide a docking station but if you're looking for something that isn't part of the bandwagon, then you should check out these recycled vintage bases that make for an interesting conversation piece.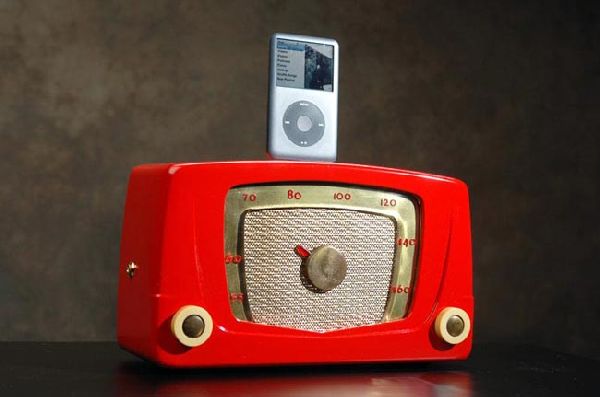 (r) electronics is the place to go for the unique items. The docks have been built using old radios and the union of past and present devices creates an interesting take on an otherwise staid item.
Recycling has spawned a burgeoning market for eco conscious individuals. Not only does it help keep garbage at bay, it allows for an outlet for creativity. The best part is that everyone can have a hand at it, providing them with marketing and business options. For instance, (r) electronics sells its docking stations $125 to $225 a piece. Since each unit is virtually unique, customers know that they're getting their money's worth.
The vintage radios turned docking stations feature a set of 5W Sony SRS 50 speakers so you can listen to your favorite tracks while you charge your iPod or iPhone.
(r) electronics also markets other docks in the form of vintage cameras like the 35mm Argus and the 35mm Canon ML. They're cheaper than the vintage radios, selling for about $39 to $40 per unit.
Via: Geekygadgets