UK's largest solar park to supply 'green' energy to national grid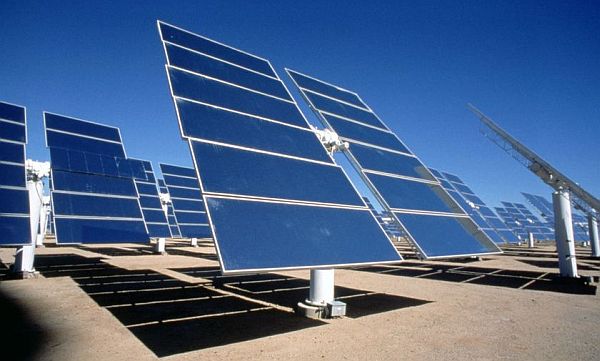 The Howberry business park in Oxfordshire will have the biggest solar panel system in Britain and is likely to generate 683MWh of solar energy annually. This will be first solar panel system to be connected to the national grid which will in turn get incentives as per the tariff scheme for supplying 'green' and clean power. A quarter of the energy generated at Howberry business park will power its own requirements leading to the reduction of pollution amounting to 350 tonnes of carbon dioxide in a year. It is a great initiative to reduce the carbon footprint of companies that have their offices at the business park.
However, the solar energy sector does not seem promising in UK due to its typically overcast and cloudy weather. Although, it is said that solar photovoltaic cells work on sunlight, which may not necessarily be direct sunlight, but it goes without saying that a brighter sunny day would undoubtedly generate more energy. This major climatic issue would probably halt other prospective solar projects in the near future making Howberry the biggest in the UK by far.
The solar energy segment might be on slow track for few years but the future of solar power is immense. Also, with the downward trend in the cost of solar energy, investors would want to park their money in such attractive solar projects in the years to come. Solar energy is renewable and can be tapped in abundance. It helps in saving the earth from the excessive pollution that is endangering our lives.
Via: The Guardian
Enjoyed this post? Please share the love...