With the world struggling around issues like global warming and climate change, houses made of reclaimed material can provide some relief. For the eco lovers, tree house can be a perfect blend of being close to nature yet a modish style of living. On similar lines, with an ambition to build a sanctuary, Lynne Knowlton's reclaimed material tree house in Ontario, Canada is a complete relax booster for all the adults and a playhouse alongside the canopies for children.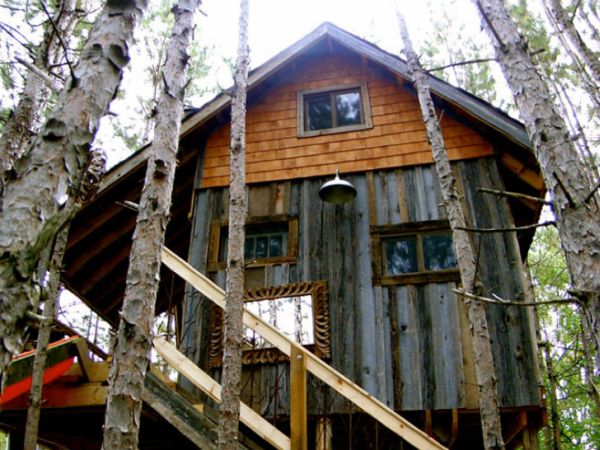 This tree house is a result of a barn destroyed in a tornado. Lynne Knowlton's friend had lost their barn two years ago in a tornado and nature lover Lynne decided to buy this material and help prevent it reach the landfills to construct this tree house. Made from reclaimed material, this tree house includes a kitchen counter created from an old tree and a wood cooktop which has been given life from their old stone house. The kitchen also includes a porcelain sink which has been taken from a neighbor's yard. This serves as a place of refuge for some and an area to be disconnected from the world for others.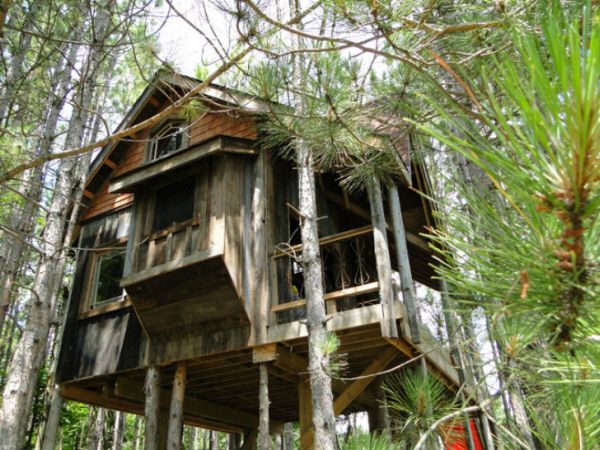 Tree houses like these are the best bet as they prove to be great alternative to the conventional houses. While spending time around the treetops, this tree house gives you calm and a relaxed ambiance. The stairs of this house will lead you inside the house and towards the porch, both from the same entry point.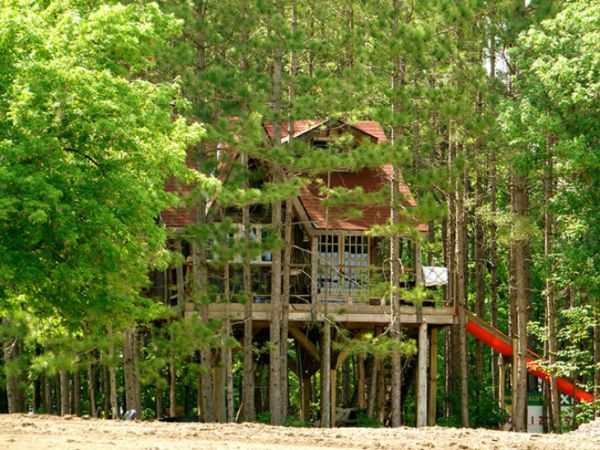 Lynne Knowlton, who has given this nature friendly house a sophisticated look had the idea of building a tree house as a reserve that provides a view that is completely relaxing. Adding to the serenity, this house gives you an ambiance that helps you free from the modern daily routine. Giving you an option to create a modern style kitchen along with a stylish living cum bed room that can include table and chairs can prove to be great gate away retreat. Since this tree mansion look alike has a roof and other areas made from barn and barn materials that were destroyed during a tornado, it helps you to contribute your bit in saving the planet very strategically. It can be a great choice for all the eco lovers.
Via homedit