Train Tickets recycled to replicate Masterpieces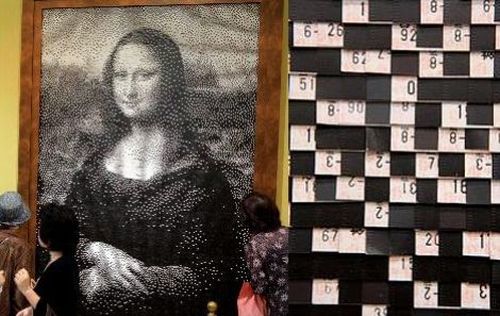 If you thought that the used train tickets could not be put to any use but to adorn the trash bin. Think again.
The picture illustrated here is all made from 320,000 old train tickets, by the employees at the Takashimaya department store in Osaka, Japan.
For three months, over 300 employees utilized their breaks and free time to recreate famous works using old tickets from the nearby Nankai Namba station.
Masterpieces including Da Vinci's Mona Lisa, Birth of Venus and Renoir's Dance at the Moulin De La Galette have been reproduced. Pixels were formed by overlapping tickets to give the black and white effects in a toilsome manner.
The master pieces are on display till 16 October at the store.
Via: Roadsidescholar