Toyota's UK car manufacturing plant to rely on solar power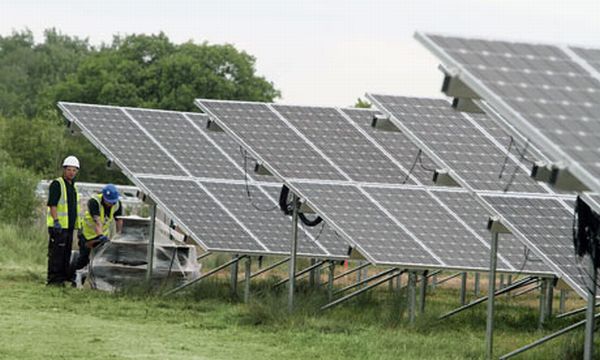 In addition to manufacturing a number of striking eco friendly cars like Prius and Highlander, Toyota has now geared up to power entire operations of its Derbyshire production plant in the U.K. with solar panels. The Japanese automobile giant has announced that it is going to implement the ambitious project, which will cost more than $14 million to the company.
For the project, Toyota is to fix almost 17,000 solar panels on 90,000 square meters. The car company hoped that power for the entire functioning of the plant can be accumulated from this green technology. The company says the solar energy project will help it save 2,000 tons of CO2 emission per year. Certainly it is a substantial advantage in a time when carbon emissions are polluting the environment hazardously.
Apart from reducing its carbon footprint, the carmaker will be able to become the first car company in the U.K. to introduce large array of solar panels, Toyota U.K.'s officials said. British Gas will associate with the carmaker to implement the project. The company will install and fund solar panels for the Toyota project, which is expected to begin producing power in July 2011.
Talking about the solar power project, Jon Kimber, Managing Director of British Gas said that since energy costs were moving up, companies could depend on solar energy, which would not only cut their bills, but also help lower carbon emissions to the air. He expressed hope that the solar energy could revolutionize the British industrial sector.
Via: Guardian