Toyota inaugurates 80,000sqm solar panel rooftop installation at TPCE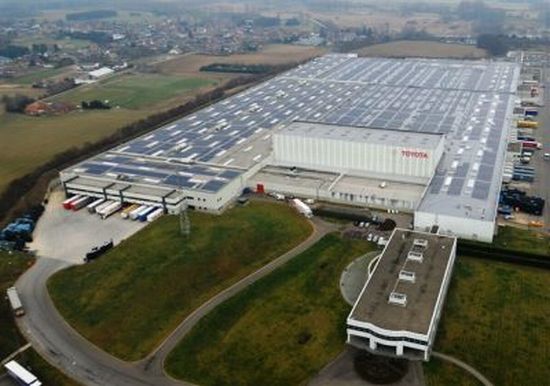 Eco Factor: Solar installation to generate up to 1.84MW of renewable energy.
Toyota has officially inaugurated the solar panel park on the roof of Toyota Parts Center Europe (TPCE). Covering about 80,000sqm, the solar installation is the one of the largest thin-film solar panel rooftop installations in Belgium. Built at a cost of over €7 million, the installation will be able to provide between 15 to 20 percent of the annual electricity requirements of the facility.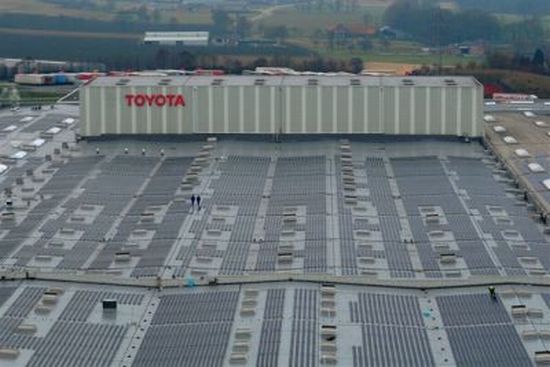 Developed in cooperation with Blue Planet Solar NV, the installation uses 12,900 solar panels on the 80,000sqm roof with a peak power supply of 1.84MW. The panels will be able to produce about 1620MWh of renewable electricity each year, saving about 1700 tons of CO2 emissions.
Via: Blog Motori