Top 10 unique eco-friendly architectures in the world
1. Fab Tree Hab: Home Built with 100% Living Nutritients!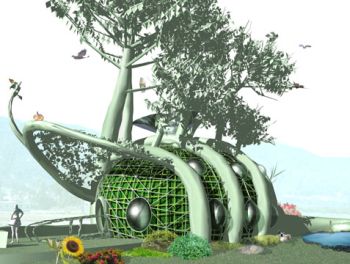 The Fab tree Hab is a 'living' home – rather an edible home! It is made from native seeds. To produce an absolutely green community, these new local dwellings are composed with 100% living nutrients! Yes, living nutrients — making effective contributions to the ecosystem.
2. The Hydro Wall: Building Wall Stores Rainwater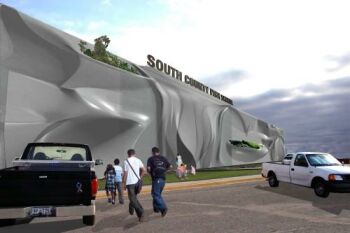 This unique architecture is named 'The Hydro Wall'. It is a creative series of flexible sacs built within a building's wall that store rainwater! Yes, rainwater. It is so made to facilitate solar collection, thermal storage, and supplement the existing water supply used in and around a building.
3. Suspended tree-house spheres to hang out literally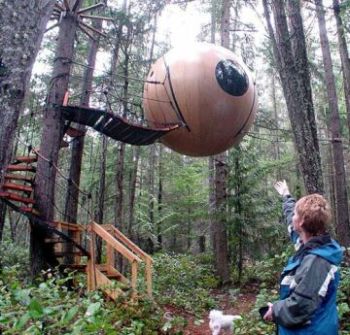 This is no wild bird nest or a giant bizarre fruit to hit the list of Guiness Book of World Record. This sphere is a sophisticated tree-house suspended from old-growth trees or any other stationary objects, via wires. This house is ideal to hang on during a natural calamity – like flood, earthquake etc.
4. Survive hurricanes, flood living in the soccer (Football) houses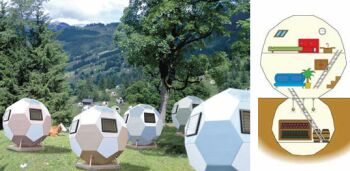 These unique Bucky-esque dwelling is built to resist hurricane and floods, besides being beautiful! Each house is shaped like a soccer ball, to enable it to float if waters start rising.
Rightly said, 'flexibility in the face of disaster can be a saving grace.'
5. Inflatable oilcloth house! Its made with recycled plastic sheet
Can you imagine, you can grow your house according with your necessities, without spending much! This house is inflatable making it 'next generation housing'. Made with recycled plastic sheet, steel and oilcloth the size of the house can be modified by an air pump (compressed air), hence making several combinations! The house is also mobile.
6. Tree house moves in wind: It generates electricity to power itself!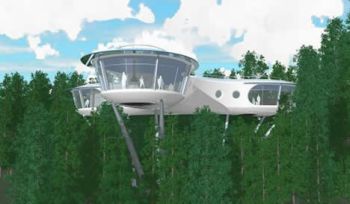 Here is another self-powering tree house. But, unlike the solar or wind-power generating ones, it comes with 'undulating kinetic baffles' which amazingly generate (apparently) electric power from the movement of the house in the wind! Yes, the house moves in the wind.
Lightweight and recyclable materials are used in constructing the house, which makes it environment-friendly again.
7. University heats, cools with earth-generated renewable energy!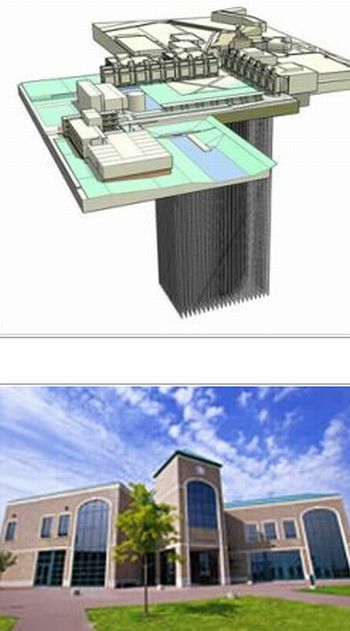 Hey, the staffs and students of the University of Ontario Institute of Technology! Do you know, when you are in your university campus and in your classes, you are contributing towards the environment in a new attitude? The University building, so built, draws heat from the bedrock on which it stands!
8. UK's first hydrogen-powered house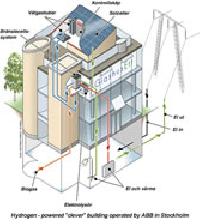 UK seems to take us to the cutting edge of the 21st Century by bringing Eyemouth's hydrogen solutions into a residential setting. Here is a family house which installed a prototype hydrogen-powered fuel cell — for producing 100% of the heating requirements and 70% of the electricity needs of an average household. It uses a Polymer Electrolyte Membrane and separates out hydrogen from natural gas to make heat and power.
9. Self-heating house producing no heating bill for 25 Years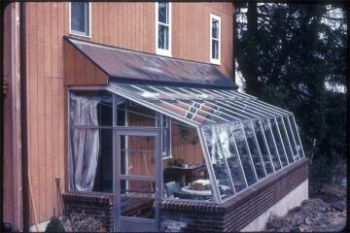 Just think of living in your own house without paying your heating bill for decades. No, it is no dream. This is what David Mears and his wife Dorothy did for more than 25 years – did not pay the heating bills for their house, rather they did not have to.
Mears installed a special sub-floor that can be filled with water and heated by solar collectors or a backup fossil fuel system, to make use of it on cloudy days. This allows for a massive heat storage system that turns the entire greenhouse floor to a primary heat source and heat exchanger.
10. Wood-houses that can absorb earthquake shocks!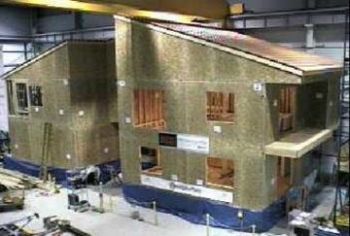 The earth seems to be getting vulnerable to earthquakes with each passing days, killing million every year. To protect against the disaster, this woodhouse is built. And, the house is capable of resisting very powerful earthquake. And these all will happen at the University at Buffalo's Structural Engineering and Earthquake Simulation Laboratory.