TM9 turf mats: Self-irrigating instant grass Roofing Turf Tiles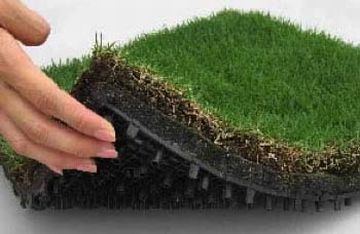 That grass roof you've always dreamt of at your house can now be easily achieved. To help reduce the increasing urban heat island effect, grass-planted tiles have come in the market – Toyota's TM9 turf mats. Providing excellent thermal insulation, TM9 roofing tiles will eventually help cool the big modern cities.
The mats are planted with a special brand of Korean velvet grass. It needs to be cut only once a year. And maintenance?! Relax, the mats are irrigation system-ready – water can flow through tubes channeling in the mats, hence providing moisture to roots. Hence, no efforts needed to enjoy strolling on your green roof and the cool stay beneath it.
Each twenty inches square and about two inches thick mat is priced at $43.