Tips On How To Go Greener In Your Home
It seems people are getting sold to the lifestyle buzzword, 'eco-friendly'. With eco-friendly products getting more affordable and largely available in the market, many like Danny Seo, too must have resolved to have a more eco-friendly home in 2006. Seo, the eco-stylist to the stars and host of the "Simply Green" show on Sirius Satellite Radio's LIME channel, advocates a similar resolution.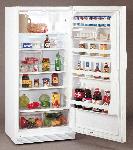 A new media venture aimed at educating folks on how to lead greener, cleaner, more balanced lives, Seo teaches stylish eco-friendly living 101 on LIME.
If you have planned a eco-friendly living this year, here are Seo's top eco-styling tips for 2006:
* Sleep smarter
* Create a nature-inspired room
* Give your fridge a fresh new look
* Recycle old appliances
* Don't count out all wood
* Throw a house-rewarming party
* Install solar lights in an unusual way
* Repurpose furniture and decorative objects
Via: The News & Observer