Eco Tech: The solar powered hi-tech row boat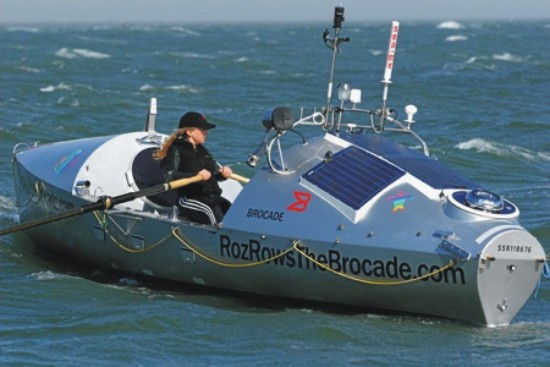 EcoFactor: Solar powered boat
Rowboats are the perfect way to experience serenity and be one with nature. This new invention of a hi-tech rowboat epitomizes our absurd yet speedy technological advancements. The USP evidently is that it is solar powered, along with the ability to row and stay in the middle of the ocean. Unlike a meager "regular" boat, this one comes equipped with cooking materials and other working tools for you to use when rowing, and can eventually serve as your little home in the ocean, wherein you can also sleep comfortably.

However, the biggest question is why would some one want to sleep in the middle of the ocean? Even if you are on some kind of quest using this invention seems a bit silly. The small boat does nothing substantial apart from giving extra space for your belongings, which comes at a whooping cost of $50,000, making the boat an extremely useless and pricey affair!
The Dark Side:
Personally I don't think this idea has lot of potential. I agree that using a solar panel makes the boat eco-friendly, but the price of this tiny rowboat, with its unnecessary features is on the higher side and will fail to capture a wide market. A green way to replace regular spacious motor boats would have been a better option in comparison with this.
Via: IGreenSpot