The most amazing line of eco fashion and green delights!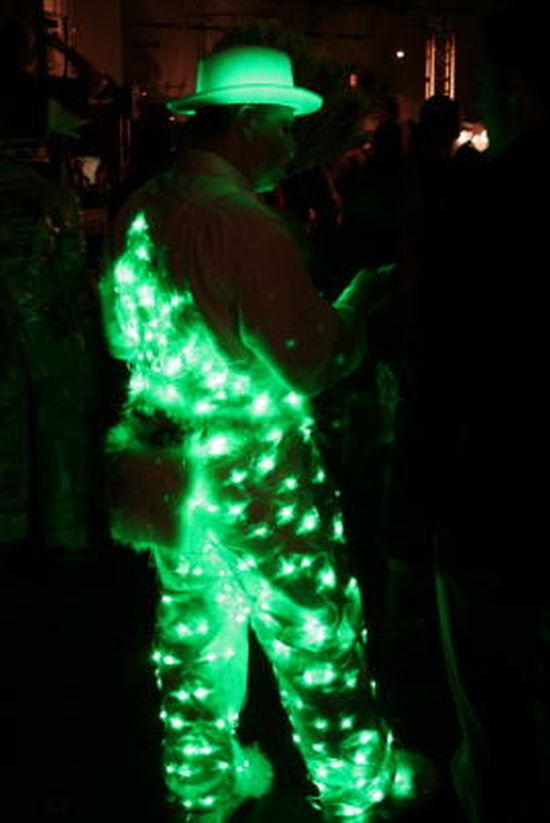 A wonderful suit clad in LED lights to let you dazzle and delight in that very special party, a wonderful dress made out of bubble wrap and an umbrella made out of absolute crap. Add to the above collection a woman clad in a dress made out of Snickers wrappers and another one wearing a costume designed to generate power when she moves. That pretty much sums up the most astonishing green wardrobe to have ever been put together at one place. This is exactly what we got at the 2nd Skin exhibit, a celebration of "imaginative designs in digital and analog clothing," at the Exploratorium in San Francisco.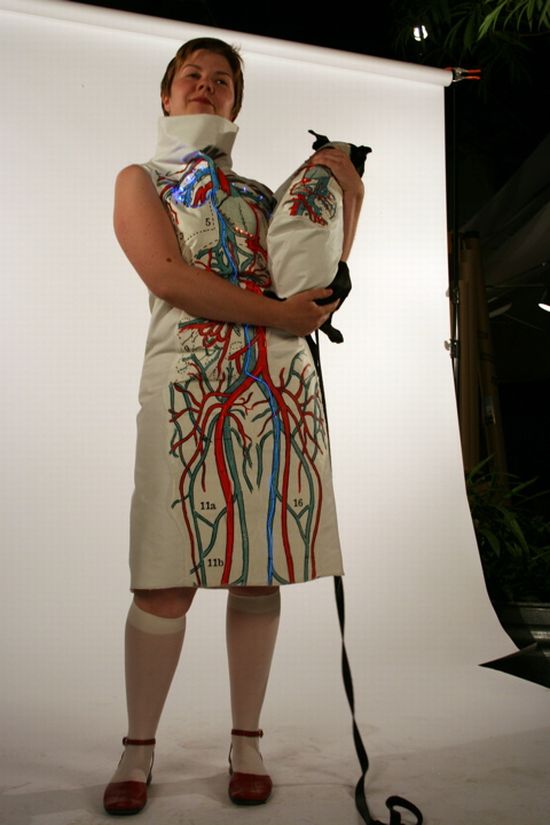 The night of very special collections and designs was in full flow and the purpose of the night was to make sure that world not only knew that there were more ways to dress that what already exist, but they could be in the most simple and special ways possible. This varied from that amazing LED clad green suit to the dress that could play music when you touched it. It was like being in the magical land where everything regarded crap is suddenly transformed in to brilliant clothing with the magic wand of recycling from the environment fairy.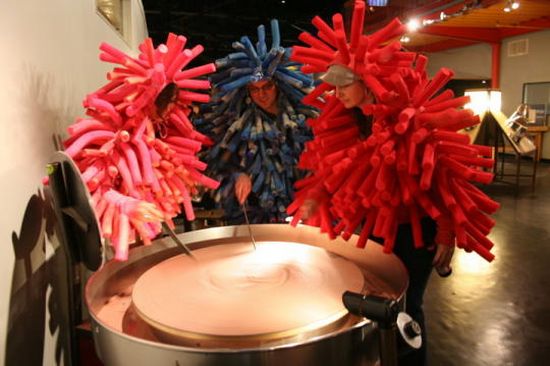 The project was about designing more human-to-nature contact and it sure served the purpose. Add to this the fact that the entire place was filled with dresses that ranged from showing a dog's anatomy to something that self-inflated. This was not just about the green but also about the wacky. Even Paris cannot match the aura of this and the best fashion weeks were put to shame in one brilliant show on one very special night!