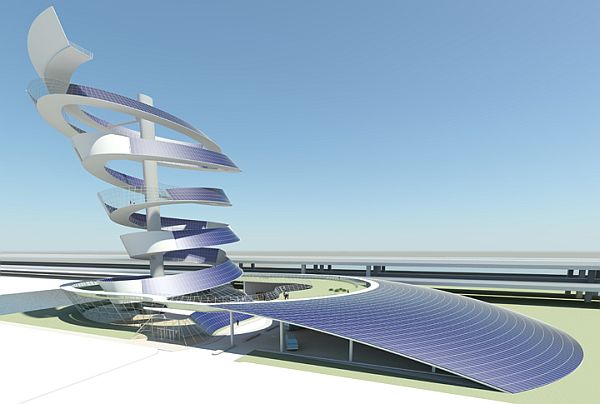 The Solar Spiral came into the making only because of the reason of the discontinuation of work on the Chicago Spire, Lakeshore Drive's unfamiliar representation; the Chicago Architectural Club assumed that it has led to jobless architects because of the downfall in the real estate market. It has also been acknowledged that numerous building locations within the city lay forsaken. It had become a moment of despair and architectural ideas were subsided. It was decided that when the real estate market does not come up with any restrictions and the architects can afford to create their new and upcoming ideas is when they would come up with this new invention of the Solar Spiral.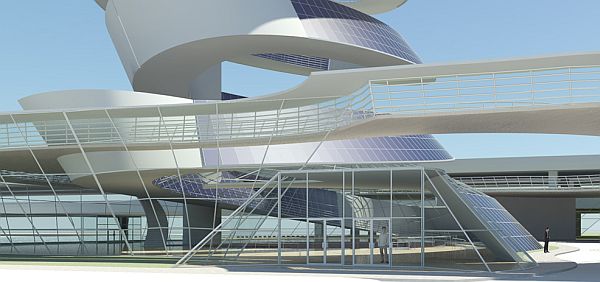 It was stated that new ideas will be searched for and provided in Chicago and may be also metropolitan places. The Solar Spiral was considered the new architectural ingredient to form of a balanced enterprise, a theory which will prove substantial for the city having an upright southern revelation and will amalgamate untainted, silent and inexpensive solar power for public or business use. This project claims to provide more than a megawatt of power from 5000+ solar panels. The Solar Spiral is a power plant and a community amenity which contains performance, conference and exhibition area on the provided site. It might be changed in other places, the arrangements might vary and embrace the suburban and business strata of society, each with its unique PV paneled skyline sculpture combining it with non-invasive power production. This was an exceptional result they came out with.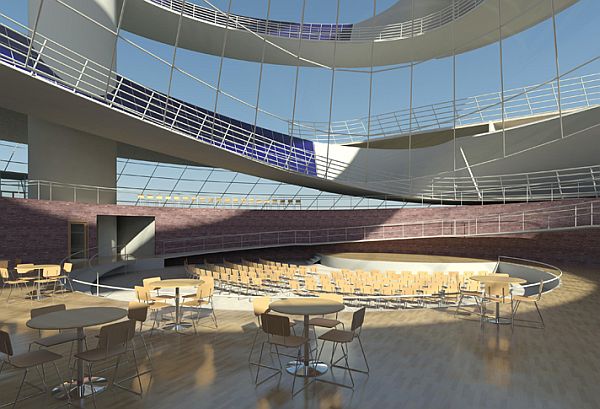 As the pictures show, the Solar Spiral rises from an already placed 86ft diameter building containing power plant controls and mechanicals on the utmost sublevel of the building. The community auditorium and conference rooms are sited on Sublevel 1 going to the ground floor with an unnoticed gallery on street level. The Solar Spiral enfolds in a circular upward direction through out the auditorium gallery where the exhibition, conference reception area take over the street level, heading out of the building towards the sky. This magnificent architectural sculpture holds frameless PV solar panels through out a fraction of the total muster.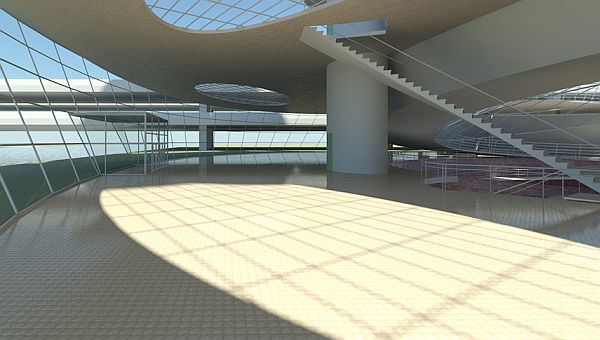 One can view the beautiful city and lake as the spiral walkway allows this from glass windows which are present through out and are also attainable through the help of elevators. The level above ground is filled with solar field screens, it has efficient situated parking space. Have a look at this resplendent ecofriendly project, which will take a different turn towards humanity.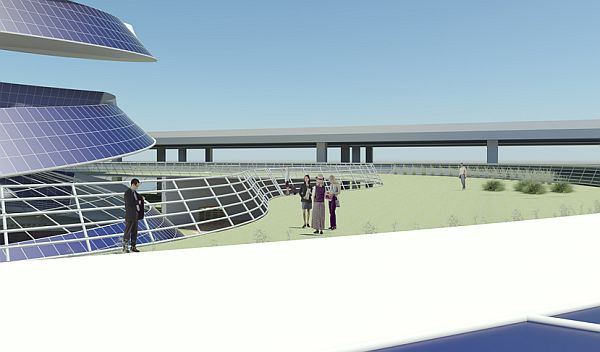 Via: Architizer