The Big question: Why consumers are shying to purchase EVs despite rising prices at the pump?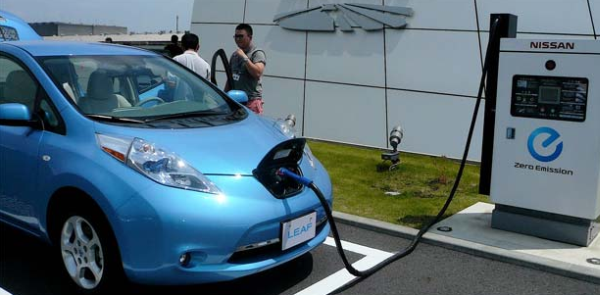 Why are we asking this now?
Though the fuel prices are rising constantly, consumers are not yet ready for the alternative power vehicles. They have many reasons to substantiate their view in this regard. According to a recent study conducted in the US, that interviewed more than 4,000 people, most of them were planning to buy new vehicles within five years from now but only 10% of those would be vehicles with alternative power source. The reason being they are difficult to purchase. Some of the new models that were difficult to purchase are the hybrid models, plug-in-electric, and plug-in-hybrid models. About 75% of the consumers said that they would prefer to buy alternative vehicles to save fuel; however, they were worried about the high price of the vehicles.
Is it really that serious:
The rise in the prices of fuel is steep and the problems our environment is confronting at the moment demands solutions. Auto makers believe that EVs are the way forward, despite their credentials which are not always comparable with gas-powered conventional vehicles. A survey published by eloitte Touches Tohmatsu Limited's (DTTL) Global Manufacturing Industry group shows that mass adoption of electric vehicles is still a distant dream. According to the survey, only 16 percent of European consumers identify themselves as potential first movers, while 53 percent say that "they might consider" to buy or lease an EV. These stats are grim, considering the global demand for electric vehicles and the pollution reduction targets most countries are aiming for.
What others are saying
In a study conducted by J.D. Power and Associates, it was found that many consumers are misinformed about technology and believe in negative perceptions of these new types of cars. In the survey, plug-in EVs were the least considered vehicle with concerns ranging from limited driving range to lack of availability of public charging stations.
Moreover, according to Matt Thompson of Auto Trader:
"In this difficult financial environment consumers are simply being practical in their approach to motoring. It is encouraging to see that such a high percentage of motorists are concerned about the environment and it's clearly more of a question about getting the infrastructure in place to support green motoring, rather than consumer's apathy on this important issue"
The developments
1. Google, DOE building definitive electric-car map:
More than 80 companies along with Google are trying to make driving the EVs easier by making their parts available easily and setting up more charging stations. The partnership with GeoEVSE Forum is getting ready to make the biggest data available on all charging stations in the US. The mapping system database and the GPS will include the availability of the vehicle equipment stations too. The data will be managed by the DOE Clean Cities Initiative and the National Renewable Energy Laboratory. People can access the data through Advanced Vehicles Data Center and DOE's online Alternative Fuels. They can get information about 600 stations. The tool also helps to find alternative fuel stations like hydrogen and compressed natural gas etc.
2. EV charging infrastructure:
ECOtality, a Californian company released a new charging station called Blink for commercial and residential applications. Many stations will be developed across 6 states in the fall of this year. The stations will have a lot of information and help the drivers to drive smartly. Another company called Coulomb Technologies in California has installed its networked charging station as a part of its $37 million program. It will roll out more such station in the US in the future. Korea is also fast catching with the EV trend. The capital city of Seoul will have more than 100 new charging stations in this year. The government has already signed an agreement wit the transportation authority to work on new EV designs.
3. Reduction in car price:
Consumers are worried about the price of the electric vehicles. As most of the manufacturers are releasing new models and the government funding the research processes, this year has been called as 'The Year of the Electric Car.' The price of the Chevy Volt released by GM is $41,000 before the US$7,500 U.S. federal tax credit and additional incentives are available in some locations.
The main hurdles
The biggest problem with electric cars is their short operating range and recharge times that spans up to 8 hours for a fully recharged battery. The issue gets even more gruesome as there aren't many places in the world with dedicated electric vehicle charging stations. Moreover, electric vehicles aren't mostly as fast as gas-powered conventional vehicles. Electric vehicles are also expensive than conventional vehicles due to their higher production costs.
What can be done
There is no denying the fact that most electric vehicles available today cannot always be compared with gas-powered vehicles on the basis of performance. However, research is ongoing, with scientists all over the world working to increase battery capacity and reduce their charging time. Governments too are giving various incentives to EV owners to reduce cost price of these vehicles. With advancements in material science and battery technology, the perfect electric vehicle might not actually be a distant dream.