Tennessee's new solar parking lot charges electric cars as well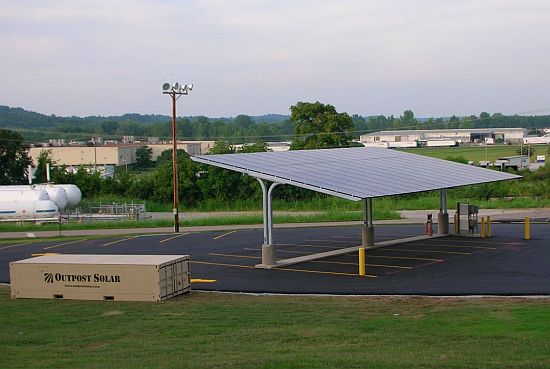 Eco Factor: Parking lot generates renewable energy to charge EVs.
With most auto makers racing to develop next-gen electric cars for a green future, recharging electric cars on renewable energy gets even more important. People in Tennessee have just received a new parking lot that features electric car charging points, which run on renewable solar energy generated by onboard photovoltaic panels.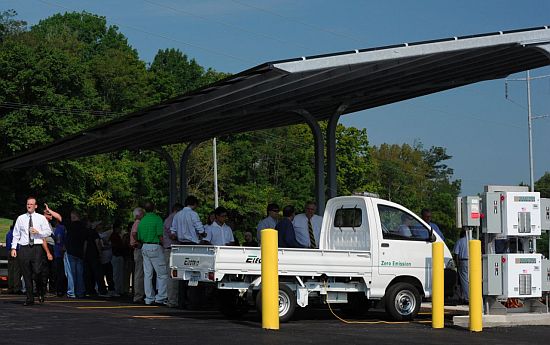 Costing $180,000, the station is now open to anyone with a plug-in vehicle. Similar stations are also being planned for Nashville and Chattanooga, with 14 more stations scheduled to be opened in Tennessee in the next three years.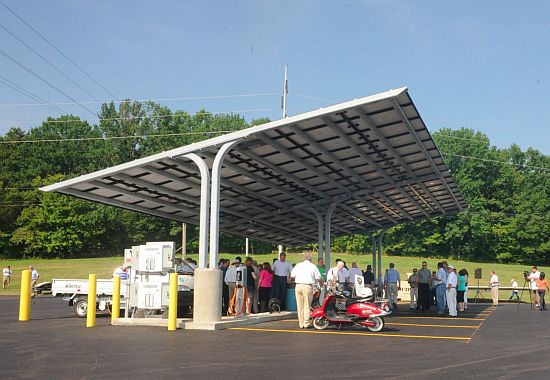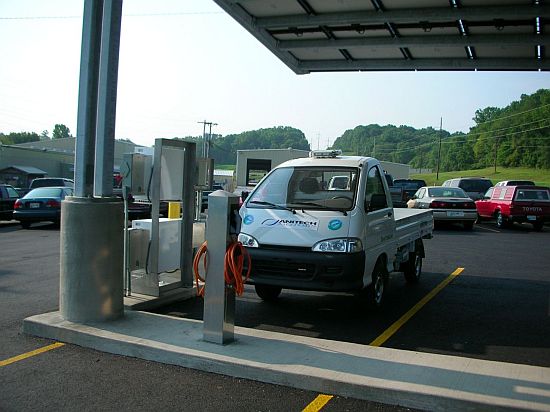 Via: AutoBlogGreen