Ten most creative reuses of milk crates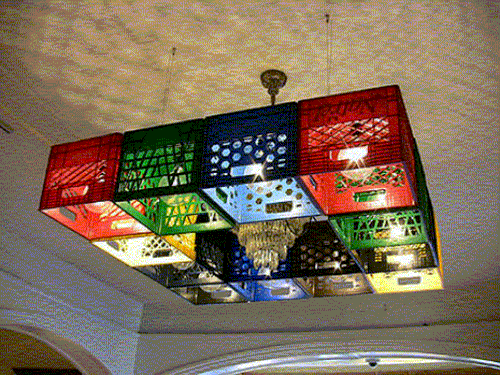 Today, the world is facing the problem of having limited resources at its disposal. Materials like plastic when added to the landfill waste take thousands of years to degrade. Therefore, it is our collective responsibility to use more of recycled materials. Recycling of the milk crates will reduce the cutting down of trees, thereby helping in preserving the natural resources. If you find stuff like milk crates lying in your house, just think of molding it into some useful forms.
Milk crates Lights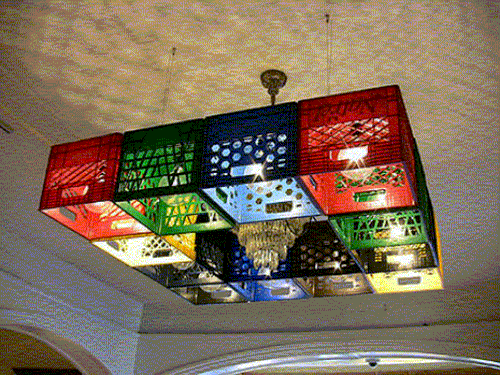 If you have a couple of unwanted milk crates in your home and are worried about disposing them, try creating a chandelier out of them. This will not only help the environment but also add an interesting dimension to your house. The hanging chandeliers that are crafted from used milk crates are just wonderful. The milk crates lights are ideal for the basements and game rooms that don't have much light. They also make your living room more colorful and energetic. The crate holes help the light to spread and illuminate the ceiling with bright colors.
Sustainable Living Pavilion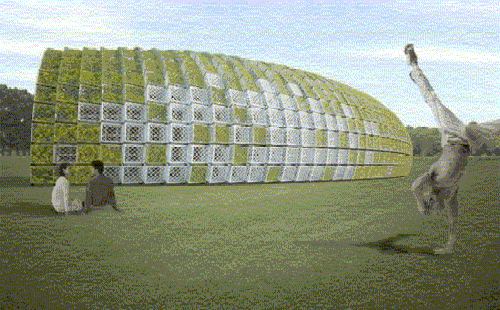 Anna Ha and Behin have made use of milk crates that are no longer needed and designed a zero impact living pavilion. This pavilion offers the facility for the green growth, providing a shelter from heat. It has won the admiration of the public and is among the most noticeable projects at the Governor's Island in New York.
Climate Smart Cape Town's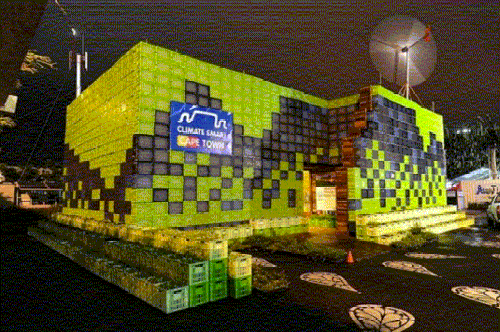 This tremendous pavilion has been designed by Climate Smart Cape town, with an intention of improving its green environment. The framework that is made-up of 1,884 milk crates and 22,000 plastic milk bottles resemble the table mountain of Cape Town. The clean technologies include rainwater harvesting, wind turbine and solar energy. The interiors of the pavilion give useful information to the visitors. They describe about the ways of tackling climatic change. The idea behind this construction is to balance the nature by integrating human intelligence with technology.
The Crate Man Cometh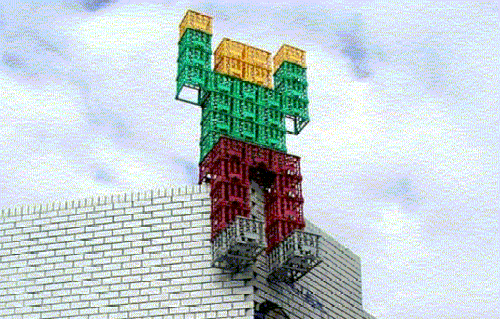 The designers accredited with the creation of the Crate Man Cometh are Jerome, Sam, Gab and Ed. This has again been constructed with reclaimed milk crates.
River Park Farm in NYC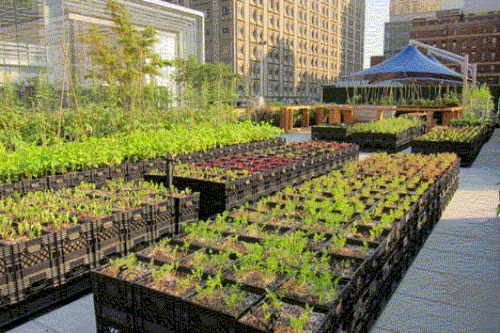 River Park team came up with an idea of portable plant beds to serve during times of an emergency. They made use of the stacked milk crates in their warehouse along with with soil and drainage facilities. Useful crops were grown on these milk crate beds. When New York was hit by a hurricane, the River park team quickly shifted the plant beds inside to protect them from the effects of wind and rain. The restaurant customers enjoyed eating at the tables that were surrounded with greenery.
Cantilevered Milk Crate Storage Bench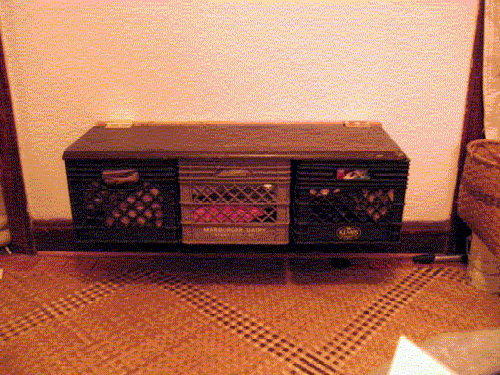 With a little effort and innovation, you can modify used milk crates into a storage base for a cantilevered bench. Charlie of Chicago is the person behind this idea. The space below the bench helps you in easy cleaning. If you prefer, you can also store your foot wear in the storage space of this bench.
Vintage wood metal milk crate planter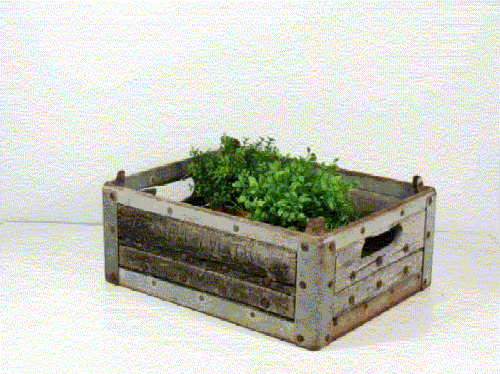 Don't throw away old plastic crates which you think are a waste. Now you can make use of these old milk crates to plant your favorite saplings. Use these durable milk crate planters for planting your favorite saplings and also save the extra cost you would otherwise incur. You can plant saplings like ivies that eliminate formaldehyde, a prominent air pollutant. Create awareness and also inspire your neighbors to follow your foot steps and contribute in reducing the effects of global warming.
Sit In: Multi-functional stools for your home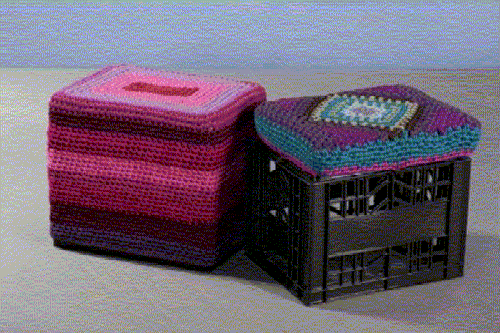 If you intend to decorate your house with eco friendly furniture; it can now be done without much expense. You can make stylish furniture which can be used indoor as well as outdoor using milk crates. Invert the milk crates. Place a cushion that is made from recycled cotton over them. Give them a touch of fine paint. Use them primarily as a stool or design them in numerous other ways to create beautiful pieces of picnic basket, storage box, etc. They are light, durable and comfortable.
Crate House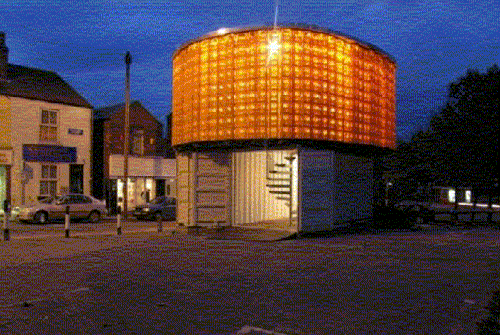 This craft was designed at Castle Ford in Britain. The German artists creatively reused ship containers and bottle crates in designing this crate house. The Crate house served as a clubhouse, where people could gather and have a good time. The crate house has been well lit through the holes of the crates and creates a beautiful illumination.
Recycled Milk Crate Becomes Bike Seat and Basket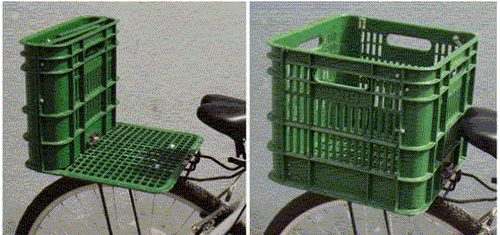 The concept is to make a bicycle green. Yael livneh has made use of reclaimed milk crates that serve as the bike seat or can be transformed into a carrier to carry home your groceries.