Take a seat in the lap of nature!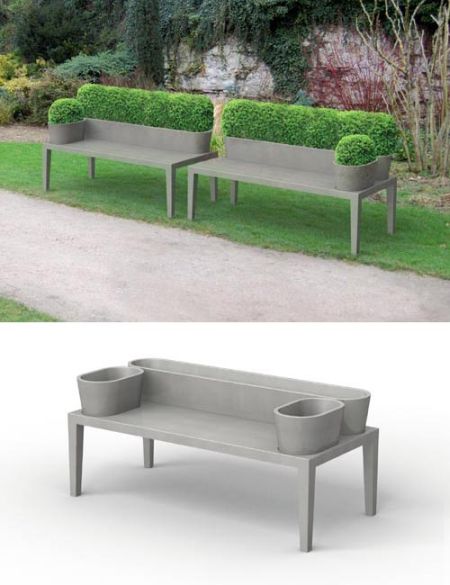 There sure are times when you just want to get away from the monotonous & mundane life of the concrete jungle & take a little breathe of fresh air. While blessed are those who actually live close to places where nature as at her full splendor, there are many others who do not have such a privilege. While I still despise all the lucky ones that live by the ocean shore (even if the seas can dish out some rough treatment at times), I try & take every opportunity to make sure that I get close to nature at its awesome best.
So what do the majority of us, who are either short on time to make a trip in to nature's refreshing beauty or just too far away form it do? Do we just resign to the fact & further frustrate ourselves? Well, that might be what any other person would have said, but you will never hear such negativity from me (only scathing sarcasm here). I present to you, the magical bench that would bring nature to your home or lawn. This is the Gardening Bench designed by the group 5.5 designers.
The bench is made out of some very eco-friendly material like Bamboo, Rhododendrons, geranium, fougeres & ficus. It has a refreshingly unique feel to it, as it surrounds your presence with a green shade. It really looks a perfect fit at any place. You need not stick to any convention & can grow ant plant of your choice. The designers have already attracted many across the globe with their unique design & original idea. No wonder that when this bench made its debut in Paris, it was a big hit.
It is such a green choice to make that it might actually help rejuvenate your senses & make your work all the more productive. If you want nature to surround you without actually reaching out for it, then this might be the best possible way.