Swee's Bio-Hybrid Trike: Giving a green touch to a Trike
Published on August 30th, 2008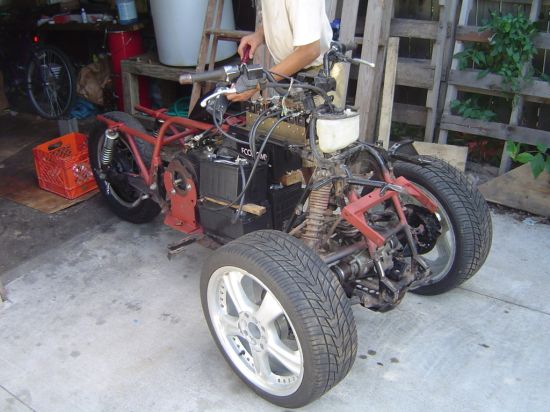 While the trikes that take to the air have been the ones that always seemed most attractive, it seems that the ones that keep their wheels on turf are not doing too badly either. Trikes are slowly but surely starting to replace motorcycles in many popular circles, as they offer both the freedom of a bike and the control of a car. The third wheel really seems to have been a big hit, and if you really think about it, it is basically nothing beyond a kid's three-wheeler adapted to the adult world.
Swee is a guy who seems to have the enthusiasm of a kid when it comes to working in his own garage, and that is something us lazy blokes would never understand. His garage is like a mini-factory for green products that range from self-made bio-diesel to bikes and trikes that are custom fitted with hybrid engines. Swee is currently working on a bio-hybrid trike that looks more like an ATV and has the engine of a bike.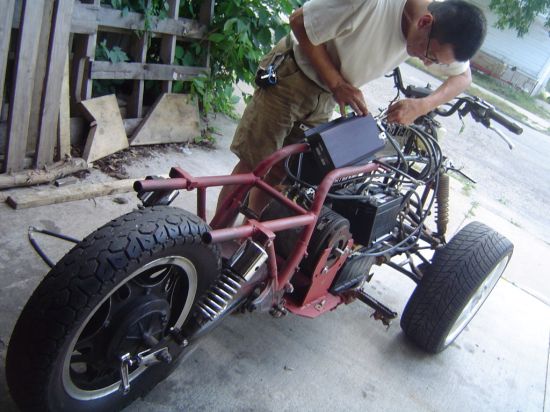 The trike apparently works on an engine that is part electric and part powered by bio-fuel. An entire electric trike would be a lot better option but Swee is having trouble getting the required power in to the wheels with such a setup. The trike will run on a 48-volt forklift motor. Once he is done with it completely, we will surely show you the brilliant final product as well.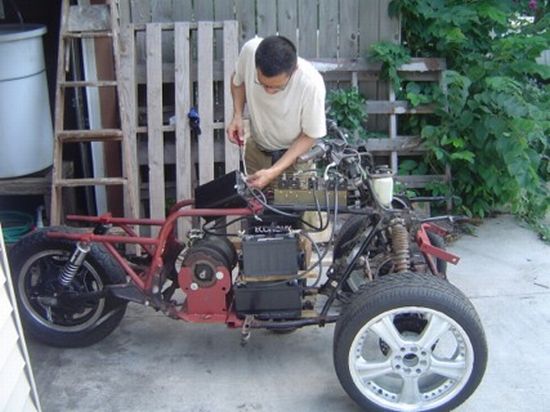 Via: Automotto
Leave a Reply