The SunShower SSIP house demonstrates the latest in green design
Green building practice is on the rise today; the buildings are making the best possible use of the available resources, which in turn reduces their impact not only on the environment, but also on human health. One such green and long lasting design will soon be made public in New Orleans by the name Sunshower SSIP . The successful achievement of this award winning model has set a yet another example of sustainability in construction.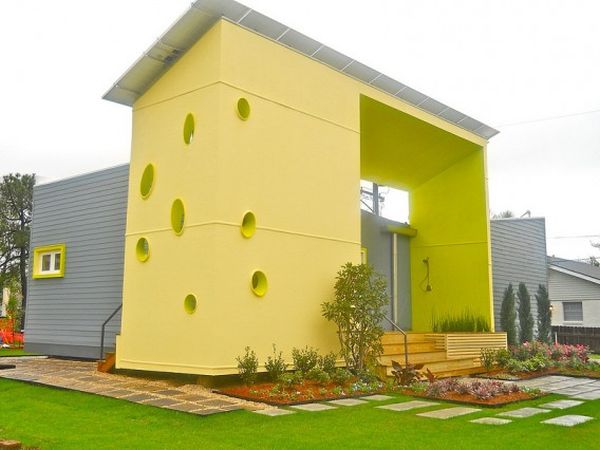 This attractive Sunshower home can not only resist adverse weather conditions, but is energy efficient too. It has a novel look and is built using the latest readily available and durable materials that can fit in a single container. It is so efficiently designed that it can be easily transported and assembled on site. The kit includes all the materials required to build a safe, comfortable and enduring building, while meeting all the needs of energy and water. The REOSE container kit notion is the best explanation for global housing needs and emergency disaster relief as it uses a genuine approach for building a practical and economical model. It makes use of solar panels and rainwater pillow, the thousand gallon pillow is installed to utilize the tight available wasted space.
The design, planning and production of this project SSIP model is a combined effort of four leading New Orlean companies. This housing model is really appreciable as apart from being functional it is also practical and can be used both during normal times and also during contingencies.
Via: Jetsongreen