Students from University of Pennsylvania about to unleash the Renegade, an all electric drag racing car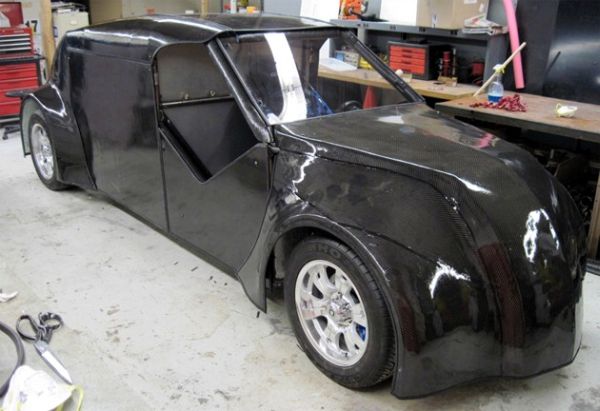 No! We can assure you that it is not one of those modern 'steam punk' renditions of some vintage car. As a matter of fact, after four and a half years of hard work, the students from Penn Electric Racing club of University of Pennsylvania, have come up with this abridged yet earnest design of a car to meet their drag racing needs.
Though originally conceived to be run on lead-acid batteries, the club has decided against it. Now they plan to incorporate a totally lithium based battery in this drag car known as Renagade, securing help in this respect from Tesla Motors.
The whole frame of the car is constructed of carbon fiber. Almost in completion stage, students expect the car to be launched by mid-April, so that the car could race in the distinguished drag racing Capitol Amps event to be held at Capitol Raceway in Odenton, Maryland on 30th April.
Source: Autoblog