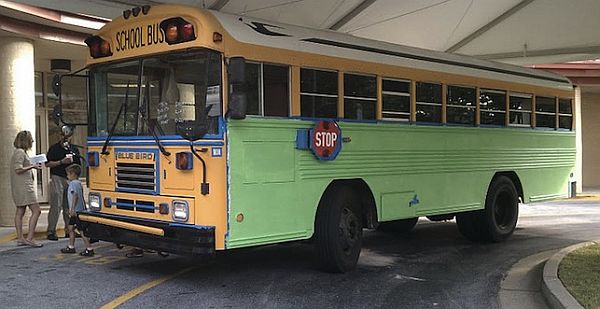 Exhibiting a unique effort, a group of students at Georgia Tech are developing a new drivetrain which when installed in a bus, will substantially bring down its running cost by almost 20 percent. Once their project is complete, the student team plans to convert a conventional school bus into a hydraulic hybrid. The technology will be helpful in setting off the extra financial burden on the school due to continuous increase in the price of fuel. The project has been financed by Ford which has released a grant of $50,000 for the same.
The project is employing a lesser known but unconventional way to power hydraulic motors. Under this, hydraulic hybrids utilize vehicle's engine to power a pump that activates an accumulator. As the name suggests, the accumulator, at the time of acceleration, powers hydraulic motors using the built-up pressure. Once the brakes are applied, pump motors reverse and in the process recapture the energy released during braking activity.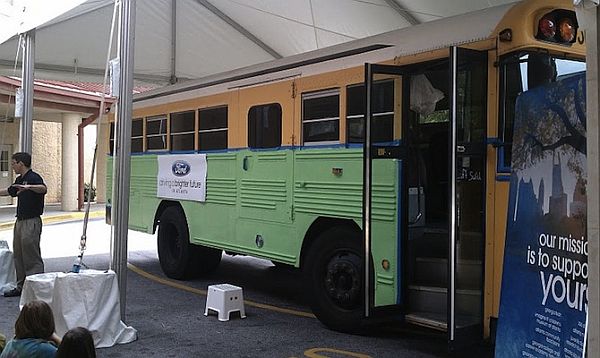 Dr. Michael Leamy, mechanical engineering professor, and his team of eight, including three grads and five undergrad students, are current designing this new drivetrain. Since the last eight months, the team has been engrossed in fabricating parts and installing the conversion. Speaking about the technical details, Leamy and his team split the driveshaft to provide power to a transfer case, which was then connected to the hydraulic pump and motor. According to Leamy, the project is 85% complete. He says,
At present, the transfer case is mounted with one accumulator. The microcontroller is fully programmed and the sensors are installed.
The technology that saves considerable amount of running cost is gradually gaining popularity among the construction giants. Currently Chrysler in association with EPA is working on this technology which is generally successful on vehicles where the application of brakes is quite frequent. The most obvious examples of such vehicles are school buses and delivery vans. Although, the cost of conversion is quite high at around $20,000, the same can be brought down to as small as $8,000 if bulk order is given. However, this cost can be recovered in five years time in the form of fuel savings.
After the conversion is complete, students at Atlanta's Mary Lin Elementary will paint the bus and it will be re-entered into the fleet of Atlanta Public School system. Not only that, to further save the cost of running, the bus will run on bio-diesel processed from waste cooking oil donated by local restaurants.
Via: Autopia