Sticord user-friendly plug concept minimizes energy wastage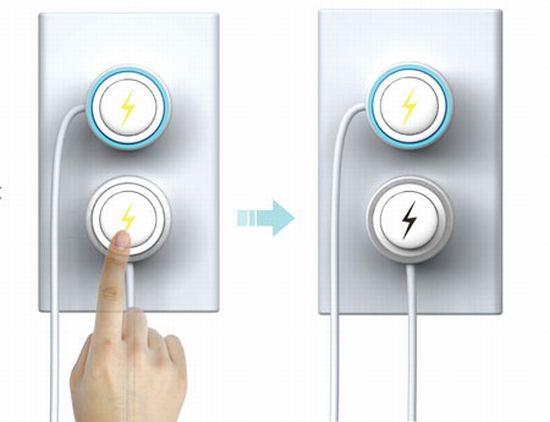 Eco Factor: Concept plug reduces energy consumption.
The Sticord by industrial designer Dongyeon Kim is an innovative plug concept that allows the user to save energy without the hassle of finding a particular cord from a hectic bunch of cables. The user-friendly device features an intuitive indicator that lets the user know if the plug is connected to a device that no longer needs electricity.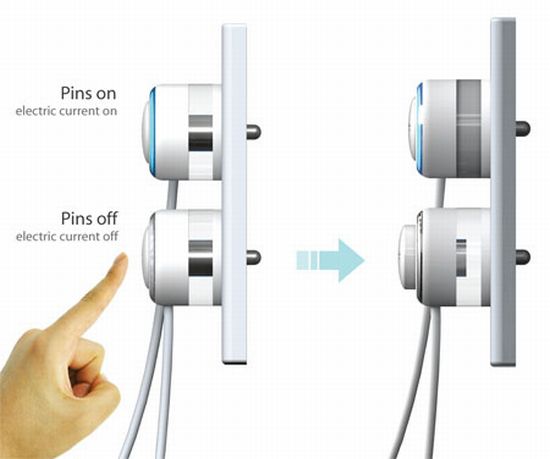 The device shows a yellow light if electricity is passing through and the device isn't connected. However, if electricity is being directed to a device that is switched on, the indicator lights up in blue. The plug contains two pins, one of which remains inside the electric board and the other with the easy-push button. Pushing the button disconnects electricity and saves energy from being wasted.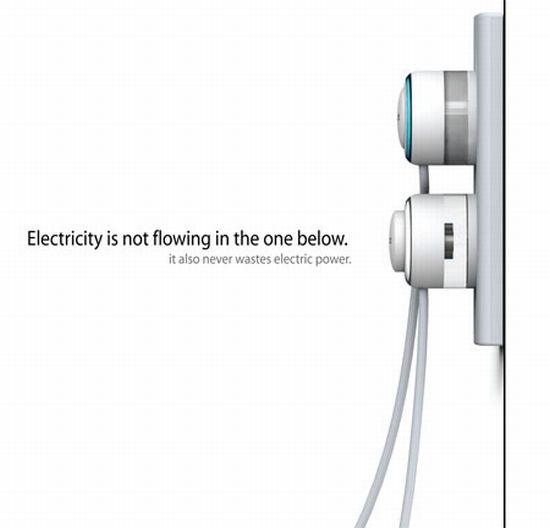 Via: Tuvie