Stephen Burk's 'Man Made Toronto' project
New York industrial designer, Stephen Burks, lately showcased his unique project featuring a series of tables, lamps, pendants, and shelves made out of recycled materials. This project was undertaken in collaboration with basket weavers based in Dakar and New York. Stephen's work has always challenged the way an individual thinks about traditionally crafted objects and contemporary designs. Stephen has worked with people living in the developing world to make useful product out of recycled materials.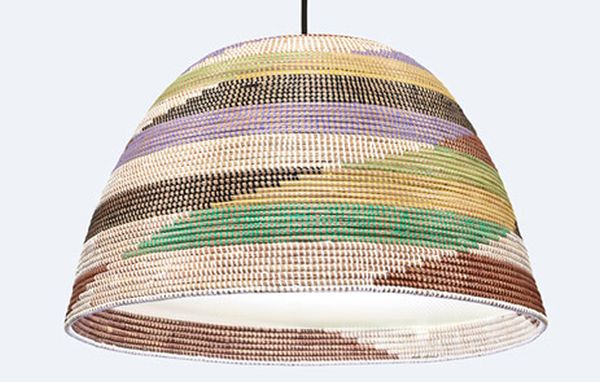 The featured work includes traditional basket weaving at its core. The baskets are made up of sweet grass and colorful recycled plastic. The process of making these baskets involves coiling unlike weaving, as it s built from a central spiral outward while stitching the consecutive bundles of sweetgrass.
The marketing and distribution of these products has been linked with that of global brands like includes Cappellini, Artecnica and Moroso By doing so, designer has helped in bringing cultural, social and economic benefit for the people residing in remote location. The designer also helped in introducing new forms and aesthetics to contemporary designs in the developed world. Stephen also added to the fact that each product made by him and the weavers are unique and one of its kind.
Via: Dezeen