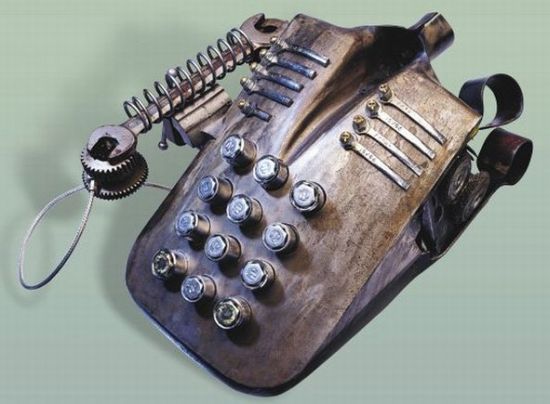 Eco Factor: Artwork made from recycled materials.
We've reported about several bizarre but interesting pieces of art that have been made using materials not many would like. However, each of these artworks has been designed for a cause. Check out this amazing steampunk-looking desk phone that has been entirely made from found farmer's tools.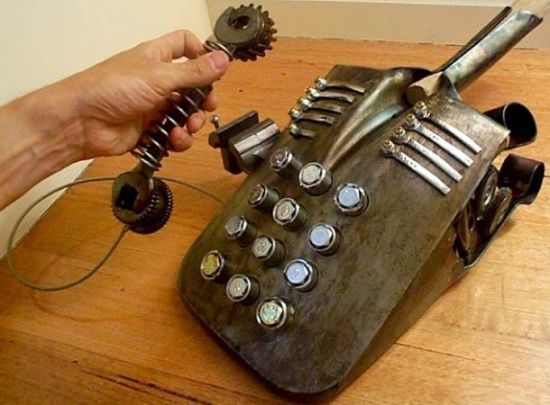 While the spade seems perfectly placed as a frame, looking closely at the artwork reveals shears, saw blades, socket sets, pliers, mouse trap, spanners, cogs, wood, nuts and bolts and wire and metal. Though the piece won't let you get connected with your friends, the artwork is definitely worth exhibiting in your living room.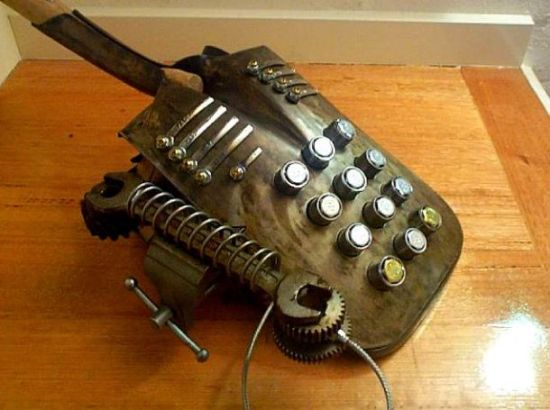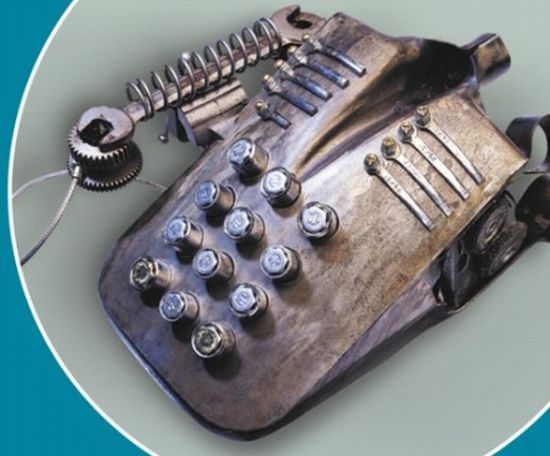 Via: AtCrux