Spotlight on recycling: Discarded industrial parts transformed into stylish new lamps
Modern artists and designers are becoming more and more ingenious with each passing day as they are incorporating more recycling and reuse techniques into their work. This is a trend that is fast catching up across the globe and with green minded consumers on the rise, coolly crafted artwork that incorporates green goodness is in great demand. Canadian design studio Castor is doing exactly that by turning old and discarded industrial parts into sleek and ergonomic new lamps that are fast becoming a big hit.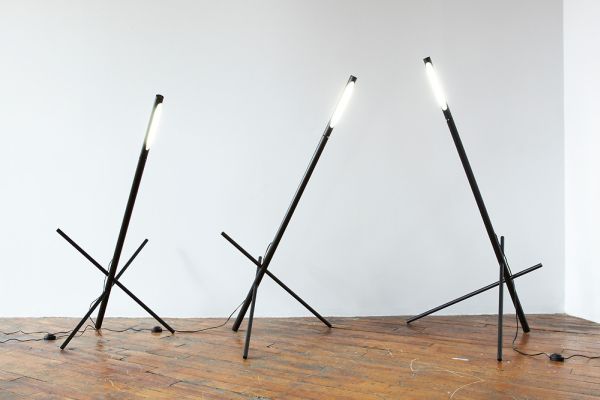 The old industrial parts that designers at Castor have been obtained by them from a lighting factory in Canada that is no longer in operation. In fact, most of these components had been boxed up and left untouched for about 30 years now. We are not sure how Castor found them and what led to the plan, but they soon were transforming these old parts into stylish new lamps that are perfect for a minimalistic modern home.
Of course, the ease part of the project is the intent. The more difficult part is to reshape and recreate each part in a way that tells a new story and creates a dazzling new pattern. To amalgamate and transform the old parts was the challenge involved and Castor did a splendid job with that. So, what happens when they run out of this particular industrial scrap? We are sure there is enough lying across Canada and the world.
Via: Fastcodesign