Specialized launches Turbo: World's fastest electric bike challenges speed limits
This is not just another electric-assisted ride and one look at the Turbo will convince you that it is indeed the best e-bike on the planet. While people have their views about aesthetics and design, it is inarguably the fastest electric bike on the planet and it can reach to speeds which question the speed limits that are set in many nations across the world for electric bikes. But then, this is not any other pedal-powered bike that taps into a little battery assistance to ease up on your legs. The Turbo has been designed for nothing but speed.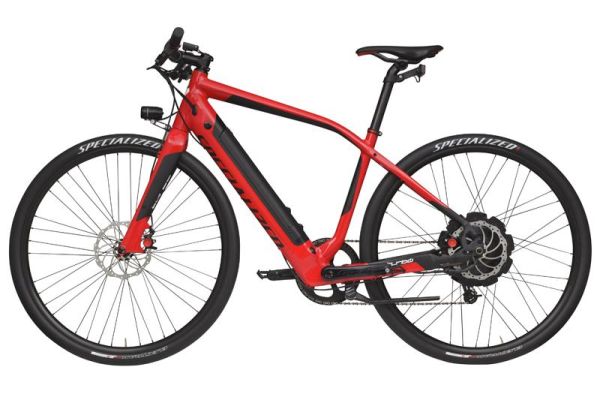 The Turbo can hot a top speed of 45km/h and that is surely over the allowed speed limit for electric bikes in US by 13 km/h and 20 Km/h in the EU. (Which really seems like a shame; especially with a 25Km/h speed limit in EU!) That said, maybe some of these rules will be tweaked a tad bit to ensure next generation e-bikes like Turbo and the others that might want to follow, find shelf space. The Turbo comes packed with 250 watt rear hub motor and a 342Wh lithium-ion battery which will power you on for a full hours ride at the top speed.
Of course, the charge and the range will vary with terrain, but then all the Turbo seems to care about is the pace factor that it brings to the table. There is an LED interface that will indicate the available charge, the assisted level at which you are going and various other normal stats like speed and distance. Turbo is set for an exclusive launch which will see it hit select stores across Europe in a limited number of just 50 in the first phase. More units will be shipped later and hopefully some will find their way across the Atlantic as well. For now, check out the video to get a feel of the fastest e-bike on the planet…
Via: Bikeradar
Enjoyed this post? Please share the love...