SPACE: Solar powered shipping container to provide mobile shelter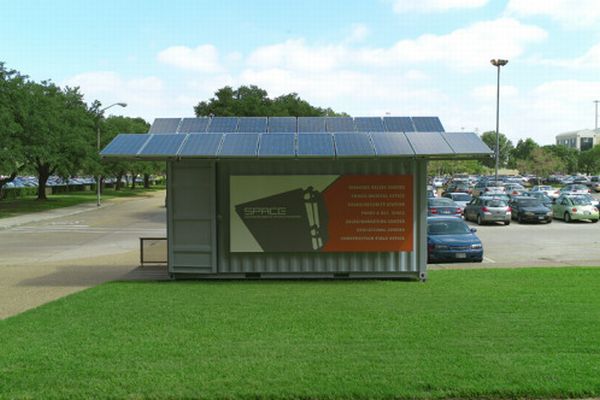 The kind of destruction, loss of human life and magnitude of tragedy that has stuck Japan in the last month or so has been sad to watch. Natural disasters leave many without shelter, and since the grid power is lost and majority of cities blanked out in such circumstances, the best thing to do is to depend on a mobile temporary shelter that is powered by off-grid energy. SPACE- Solar Powered Adaptive Container for Everyone, may not have been designed to be a home, but it sure can double up when needed.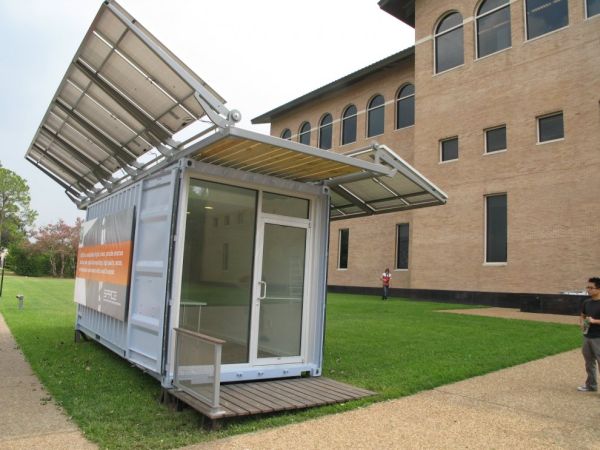 A collaborative project between Metalab, Harvest Moon Development and Ttweak renewable, SPACE taps into solar energy for its power source. The photovoltaic panels on the top of this modified shipping container unit are capable of generating 5 kW of solar power. This energy is stored in the in-built array of battery backup that will last you for 5 days if used in an ergonomic fashion.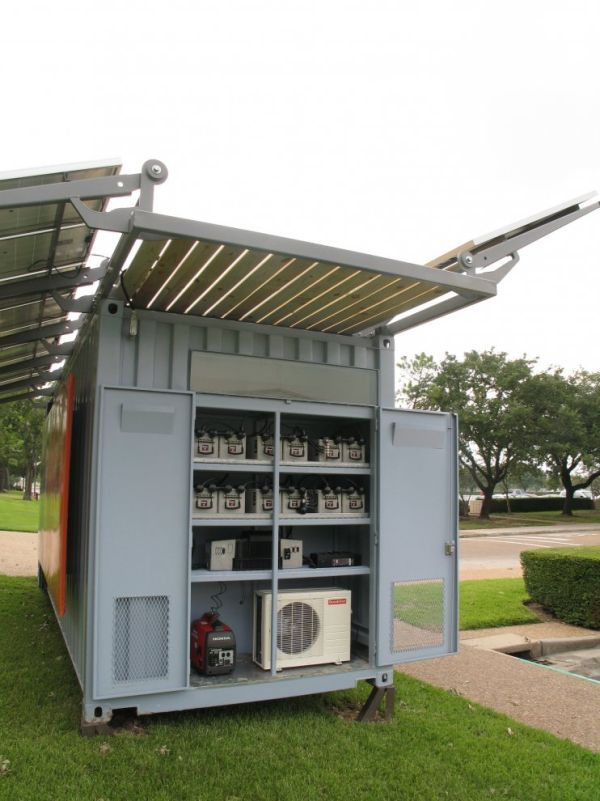 Since SPACE is crafted from up-cycled international shipping container, they are pretty resistant to harsh climatic conditions and will get you through most bad weather days with ease. The interiors are designed to maximize space, reduce wastage and the entire modular unit can be transported easily from place to place.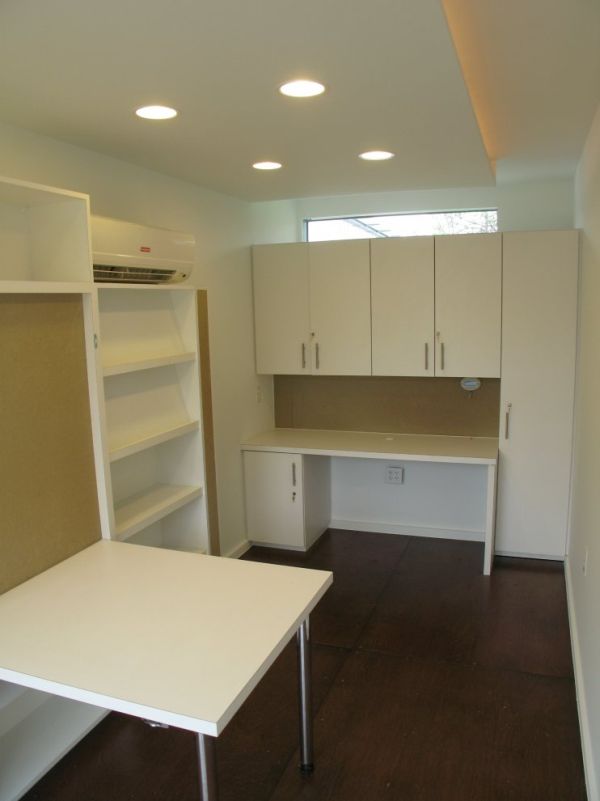 Setting up and using SPACE will cause zero-effect on environment around it. It is also capable of accommodating job site activities, special events, and emergency response operations. Coming from Houston, Texas, SPACE is a cool sustainable design and we are glad that those who conceived it have not limited it to blueprints.
Via: Adaptive Container