In today's fast paced world of technology where tablets, smartphones have become the order of the day, and almost all the people are using multiple mobile devices, we are constantly looking for individual outlets to charge all our gadget gear. This not only books many outlets at a time but also consumes a lot of energy. But it is completely different with the Belkin Energy-Saving USB charging station. This charger apart from saving a lot of space also conserves energy.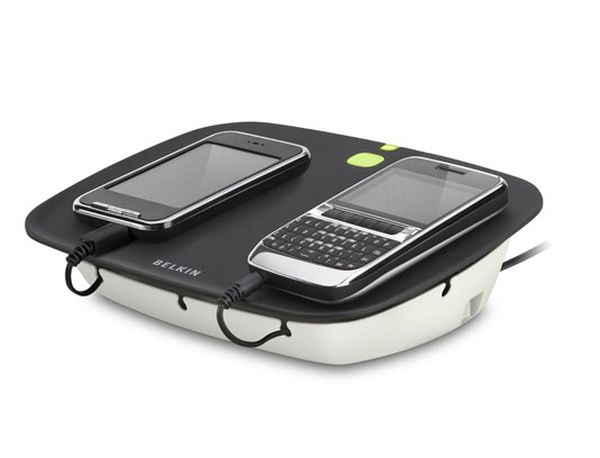 This Energy-Saving USB Charging Station includes a elegant USB charging station, two pieces of USB type A cords to mini B cord and micro B cords respectively, universal AC power inlet and a user guide. This smart charger efficiently saves energy with the help of the built in timer that without any human intervention turns off the charger after the mobile has been charged for four and a half hours. It has the capacity to charge up to four mobile devices at a time in USB output. With this extraordinary ability, you can save a lot of space, as you will no more require different outlets to charge different mobiles and thus free the various wall openings. In addition to this no muddle will be created by the chargers while charging as it has designated charging spots for each device and the innovative cord management system that this charging station is equipped with, allows the charger to reduce clutter even when you charge your mobile devices at the same time.
Apart from being a space saver, the Belkin Energy-Saving USB Charging Station is eco-friendly and avoids confusion. With its other user friendly features including the push-button start, auto-off, and auto-start functions, it is easy to use and helps you achieve your endeavors efficiently.
Via: Igreenspot