Solar table lamp from Bloom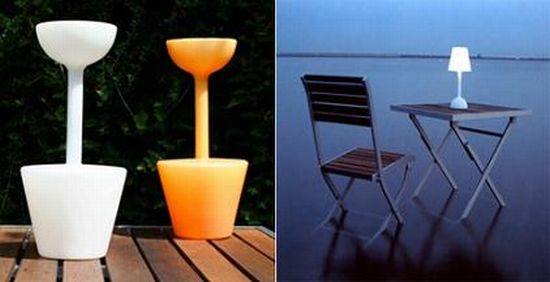 While efforts are on to shift our focus from conventional powered devices to gadgets powered by renewable energy sources, Bloom has developed a table lamp that is exclusively powered by solar energy. The ingeniously designed Bloom day-light, as the table lamp is called uses TSA Step-up Converter technology that is 300% more efficient than conventional solar cells. The TSA or True Solar Autonomy Step-up Converter when combined with a single solar cell has various advantages. It is a very efficient power source and is self-starting at very low output voltage that a solar cell is capable of producing during normal daylight conditions. This means that the battery can be recharged even in normal daylight conditions not requiring bright sunshine.
The advanced solar cell enables efficient recharging even by placing the table lamp on the window ledge during the day. The uniquely designed Bloom day-light table lamp when turned upside down during the day to be recharged in the sunlight looks like a plant in a pot absorbing sunlight for photosynthesis.
Via: I New Idea