Solar-powered wireless router to bring Internet access to remote areas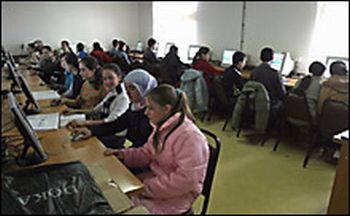 "One laptop per child" to be given to the poorest kids on the planet, each costing just $100 — It was really an encouraging, ambitious and appealing promise of a MIT group of faculty members, made to the world on last year January. But, how are the remote villagers, who have never known what electricity is, in sub-Saharan Africa supposed to hook up to the Internet?
After more than one year of unclear reply to this, 'Green' has come up with a solution to this, literally. Together with cofounder Bruce Baikie, Marc Pomerleau of the Green Wi-Fi project has developed the prototype of a solar-powered wireless router.
This new device – the wireless router – will be connected to a battery to be recharged by a solar panel fitted on the rooftop. The power consumption of the router will be regulated by an "intelligent charge controller". The device is planned to be unveiled in late September.
So, the under-developed and developing countries, which do not receive reliable electricity, keep your fingers crossed and tell your children, the day to witness the world sitting back home is not far away!