Solar-powered Pebbles to glow your backyard at nighttime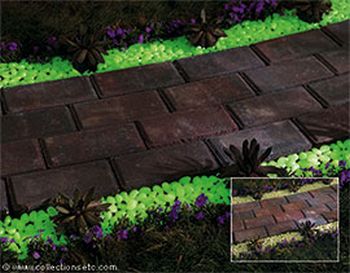 Anyone would love to add to the beauty of their patio or backyard with decorative stones. But, how would it be, if the pebbles themselves provide a glow to the surrounding automatically, giving a moonlight effect! Sounds romantic and relaxing!
Add this magical nighttime glow with these decorative moonlight stones. The best part of these is that; they need no maintenance or efforts to make them glow! These glow-in-the-dark pebbles are powered by the sun to produce the glow in the evening. They can glow for six hours when fully charged by the sun.
With each of this eco-friendly, energy efficient pebbles measuring approximately 1″L, a 350-piece pack of pebbles costs $9.99.