Solar Powered Kids Robot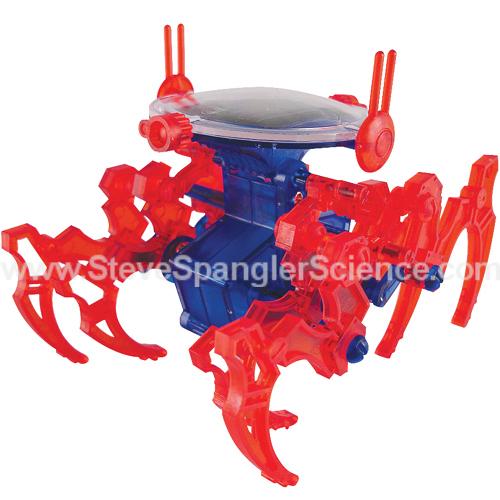 If you want your kids to understand the benefits of solar power then try this! Bring home the RobotKits Walking King Crab! This amazing kit is a great way to learn the importance of solar energy. Moreover, your kid will be fascinated being the owner of solar run crustacean.
In this amazing kit, your kid do not need to have any tools. On the contrary, he/she will effectively create his/her own experiment. High-density plastic is used for this experiment and the King Crab moves like a living thing.
This great game is ideal for 10 + kids. This kit comprises of 30 plastic pieces and will help the kid creating great motor skills. To know the importance of solar energy, place the King crab under the sun. This great solar powered King Crab can also move while being in shade.
Via : stevespranglerscience