Solar powered 'dunescape' combines sustainable energy production with environmental art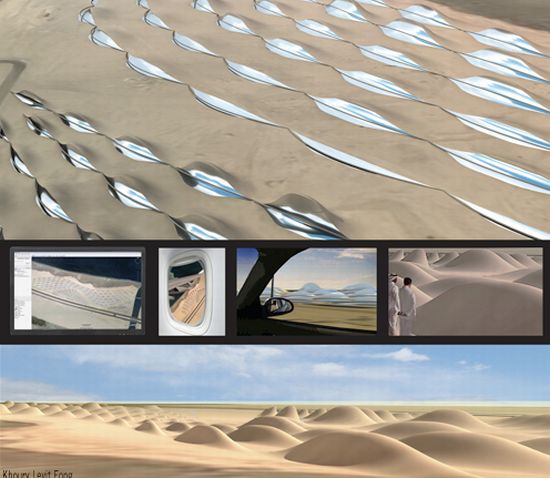 Eco Factor: Solar powered steam turbines help generate electricity.
Solar Dunes by Designer Khourvy Levit Fong aesthetically re-conceives an ecological solar powered industrial landscape for the Land Art Generator Initiative. Designed for Site #2 in Abu Dhabi, between Saadiyat Island and , the proposal envisages creation of an artificial 'Dunescape' covered with brightly polished eye shaped mirrors on the southern side.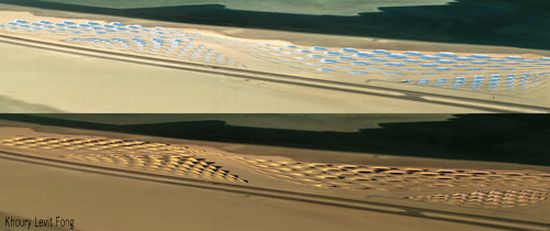 The idea is to create solar powered steam generated electricity to help the bright LED's glow by night and also produce electricity. To achieve that the concave shaped mirrors are used to reflect sun's rays upon the pipelines to superheat the liquid contents and use the generated steam to operate turbines houses beneath the crests. The shimmering mirrors in the day remain illuminated by night using LED's thereby creating a magnificent blinking landscape in the dark.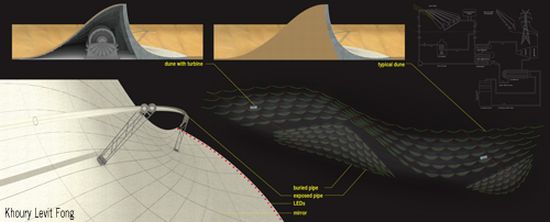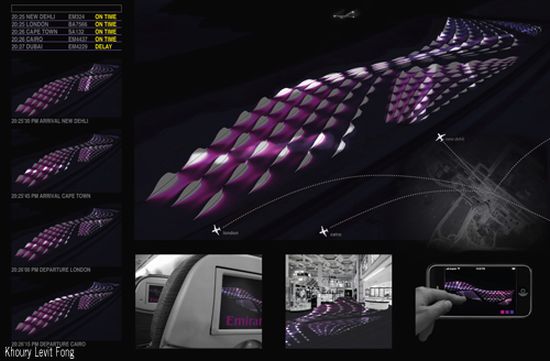 Via: LandArtGenerator