Solar Power To Alternate With Conventional Electricity Supply In SA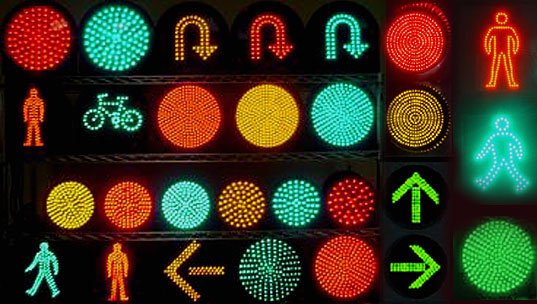 Financial losses to Cape Town'stransport-driven economy, last February has forced the city authoritarians to meet the needs. Frequent power outages in South Africa has caused traffic congestion problems at intersections.
Cape Town chose the wise way to counter the problem. A solar-powered traffic light intersection was switched on at the intersection of Edna Street and Montagu's Gift Road, south of Ottery, the project being funded by Eskom.
The purpose is not only to ensure undisrupted trafficking but also save energy supplied from conventional sources by Eskom and minimize the dependence on electricity grids.
A regular eight pole traffic light set utilizes just as much electricity as a home with four members and three bed rooms. The whole city is said to use energy that is enough to light 1200 homes.
As of now the installation is to assess the amount of energy consumption by these solar traffic lights and its efficiency in alternating with conventional means of electricity when there is a power shut down.
Barry Bredenkamp, operations manager of the National Energy Efficiency Agency (NEEA), which has backed the project, said "South Africa is known for its year-round sun and it offers perfect conditions to develop solar power applications. I hope this project kick-starts more interest in clean, renewable energy."
"The City of Cape Town had long been aware of the need to conserve traffic-light electricity in general and, in particular, to keep them operational during major power failures and those blackouts provided further incentive to our search for solutions," said Councillor Elizabeth Thompson, Mayoral Committee Member for Transport, Roads and Stormwater.
In addition, the conventional bulbs would be replaced by low voltage, low-maintenance Light Emitting Diodes (LED). LEDs use seven times less electricity than the conventional bulbs and can last five years as against the conventional bulbs that have to be replaced every three months.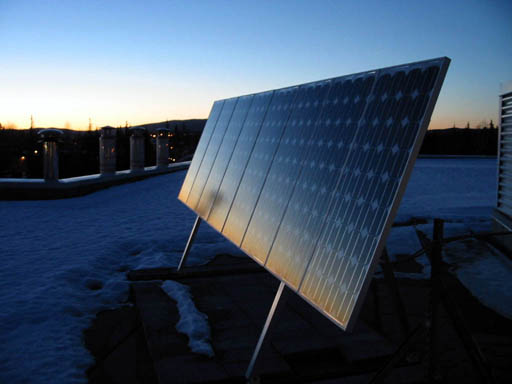 The solar power panel is soon to be coupled with Uninterrupted Power Supply (UPS) will ensure sustained working of these LEDs.
The solar panel is a 3.6 square-meter structure that will be placed inclined at an angle of 30 degrees on a 6 meter light pole. The battery is placed under the ground to prevent any vandalism.
As for the installation costs, Bredenkamp said the solar-powered lights for the pilot project cost R150,000, but if they were installed in large numbers this would drop to R110,000 for a set of eight. A conventional set cost R80,000.
via : All Africa