Solar Laptop As A Portable Solution for Remote Areas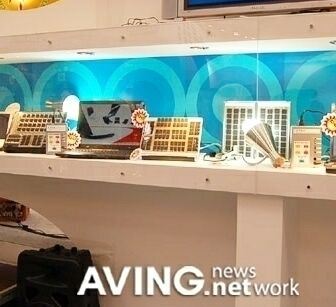 MSI debuted a laptop run by sun! — according to Ubergizmo. The solar-powered laptop and MP3 player was displayed at CeBit 2006. But, don't worry about a gloomy weather, or a moment you have to work long hours on your laptop after the sunset. These devices, apart from running on solar power, can also be powered by a lithium-ion battery or via an A/C adapter.
But, the company doesn't plan to sell these products, and to provide a portable solution for remote areas it is just experimenting in, according to PCWorld.
MSI says, "The lid of the laptop is covered with solar panels so that even when it's closed, it's still gathering the sun's energy. The system needs a voltage converter to adapt the output of the solar cells to the laptop's battery charging circuitry.'
Via: techiediva
Enjoyed this post? Please share the love...