Solar Keyboards advance one step further toward zero carbon technology
The advancements in technology have made our devices more efficient and the batteries that power them even more adept to the modern needs. We are already aware about mobile phones, iPads, etc. using solar energy to power themselves and now we have an iPad keyboard that is being using solar cells alone. It is It hardware firm Logitech and their project partner, UK based solar technology developer G24i , who have collaborated and are ready to launch the peripheral device that can be used with iPad2 and iPad3.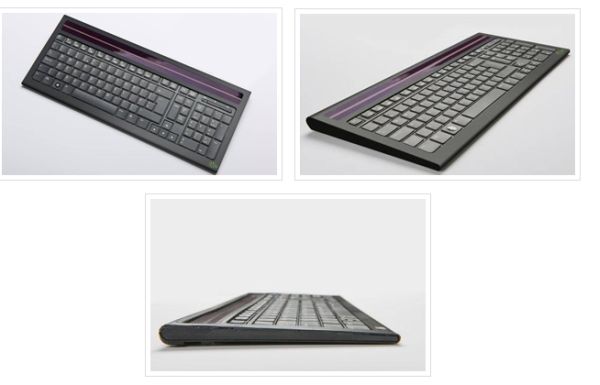 This innovative progress in the field of solar power might define the future of small electronics that as it has taken us a step closer the refinement in the use of renewable energy.
The portable device in talk here has been integrated with photoelectric cells that are capable of generating energy from nothing but indoor lights for charging the batteries. These batteries can easily juice up power to run both the keyboard as well as the Bluetooth without having to recharge them. This folio device will be retailed for $129.99 in the European and US markets from next week.
The next step for the G24i is to investigate the application of the same technology on other devices like the mouse, eBook readers, display units, mobile phones and every other small gadget you can think of. It will free customers from the hassles of recharging their batteries or replacing them every now and then.
Via: Businessgreen